Keep update with our latest news and releases at:
JUX Mashup is a Joomla module that supports retrieving content from Joomla and K2 source. With this extension, your blogs and articles will be displayed nicely in list and grid layout with beautiful animated filtering and sorting content by tags and categories.
Fully responsive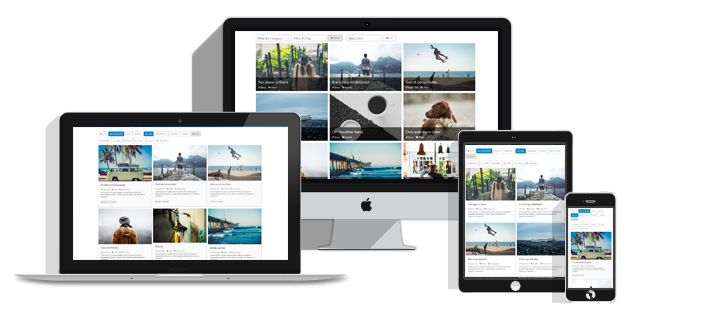 As always, JUX's products always design to run smoothly on any high-tech devices in any screen size including smartphones, tablet, laptop, desktop, etc.
Support Joomla and K2 source

With JUX mashup, your site's content can retrieve from both Joomla and K2 source. In order to displays contents from both Joomla and K2 source, you can create different modules at the same page and retrieve content you want.

Multiple filter and sort options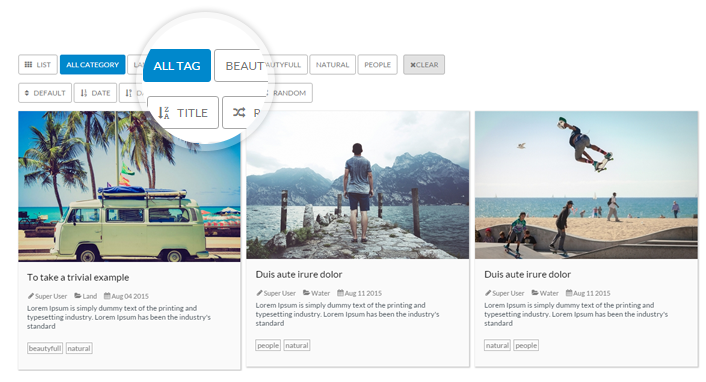 No more wasting time on looking for the right categories. With filter options by categories and tags, you and your site's visitor can easily find the right articles and topics.
Moreover, JUX Mashup also supports to sort articles by date and alphabet so that the latest news or most relevant topic will be showed up without long time searching.
Display nicely in list and grid layout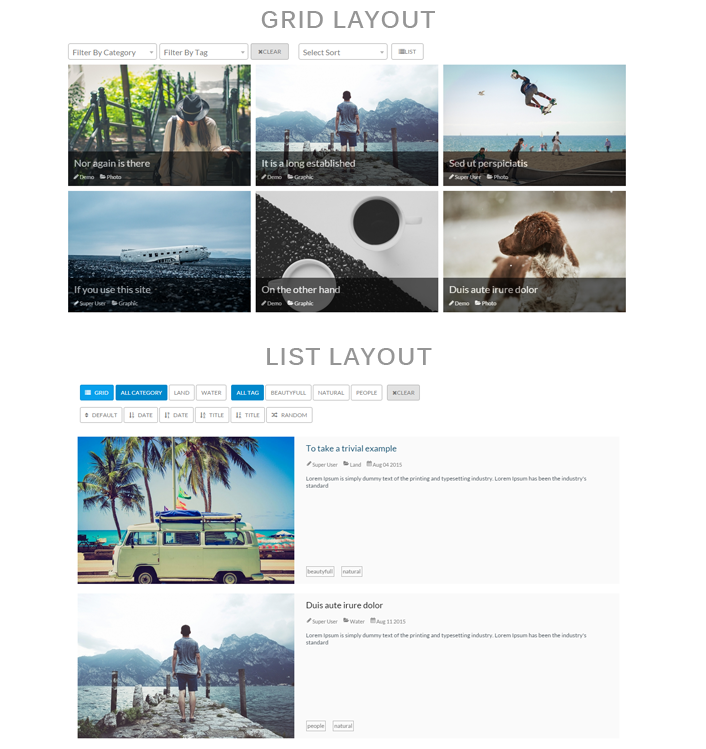 There are 2 layouts for your article to be displayed which are list and grid.
With grid layout: article's title, category, date, description will showed in one frame.
With list layout: those options will be arranged nicely beside the main picture of that article. Each article's options can be hidden in backend and you can easily change the number of item display and item load also.
Fully control over backend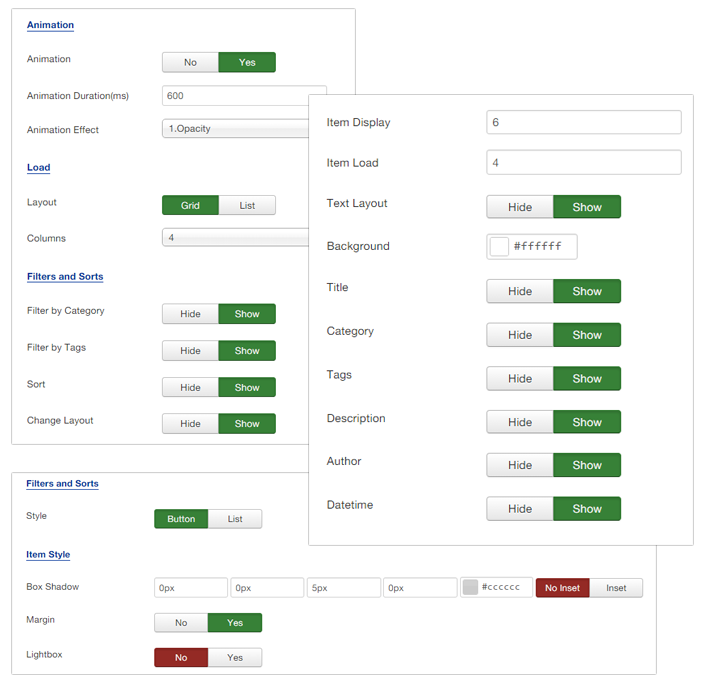 If you have used JUX's products before or you already our members, we believe you already familiar with our extension's backend setting.
Easy to set config with on/off, show/hide options, drag and drop in backend, everything will be done as easy as pie.
Highlight Features
Support multiple download file types
Download all files in one time
Easily manage user, download times, items, etc…in backend
Allow setting permission for different access level
Statistic download number and users
SEO Supported
Drag and drop in backend
Create new items with many options and simple config
Tag Support
Responsive template
Unlimited file per document
Image gallery supported
Document change log
Support
All support is handled in our Community Support Forum. We encourage you to post all your questions concerning our extension there as your questions may have already been answered or may be of help to other people that have also purchased the extension.