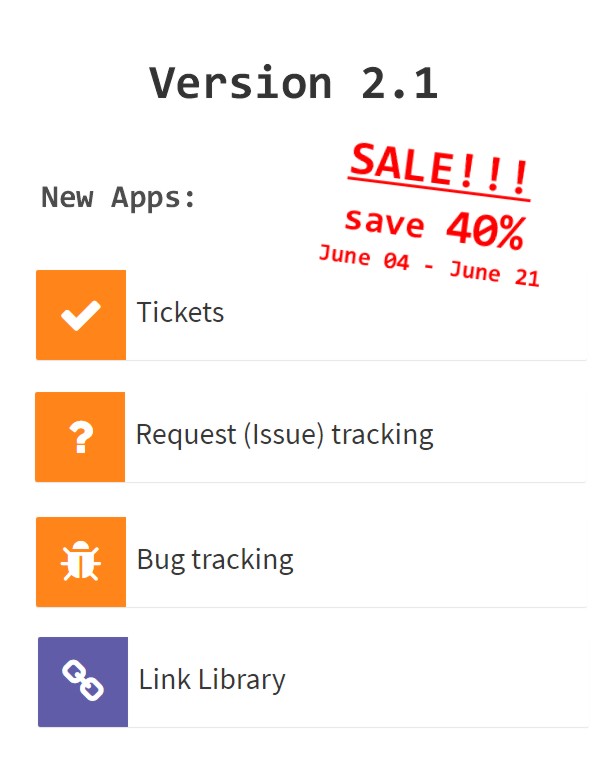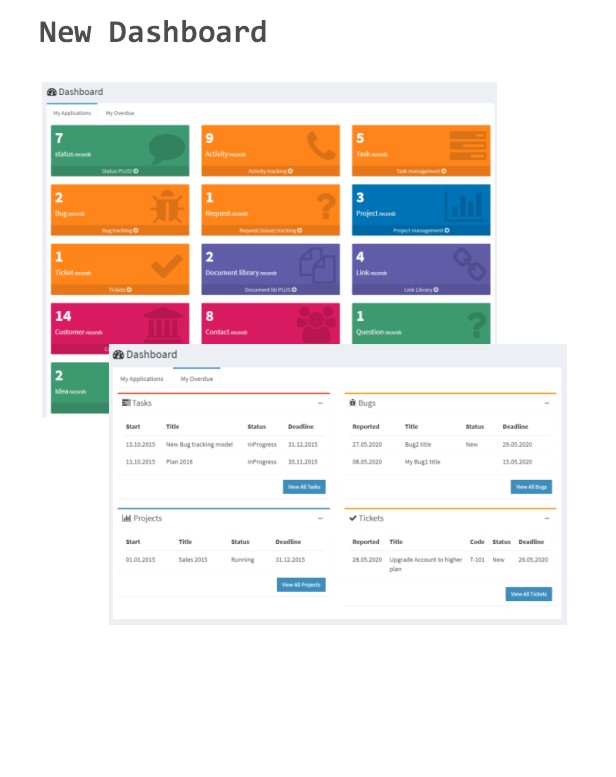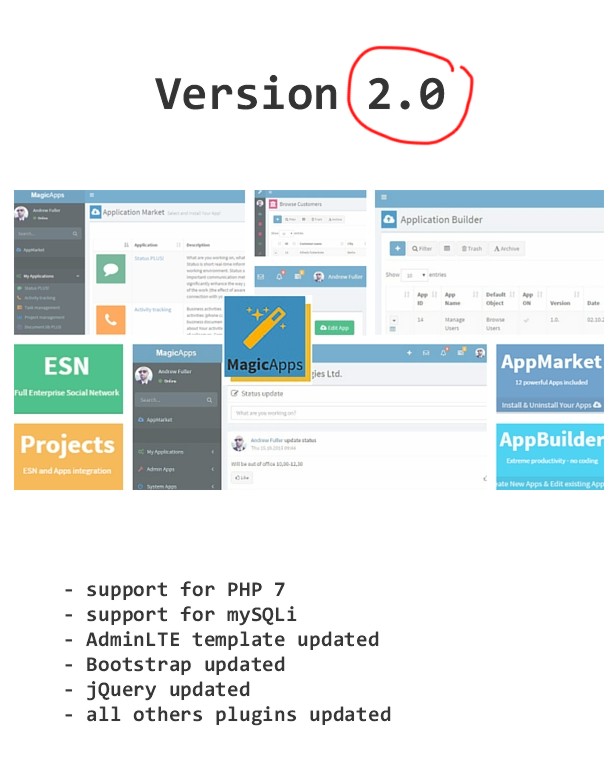 What is MagicApps?
MagicApps is first and best Low Code & No Code development platform on Code Canyon. MagicApps delivers Social Web applications in no time. Low Code & No Code is the future for today's fast-moving world of software development, from small Companies to Enterprise.
MagicApps is unique integrated software package which contains:
1) AppMarket with 16 full Applications
2) Enterprise Social Network (ESN)
3) Application Builder
4) Application Generator
MagicApps is intended to use by You (as new Apps developer) and Your End Users (as App and ESN Users). MagicApps will hide from You all technology complexities and give You extreme productivity in new Apps development, so You can focus only to delivering the business benefits to Your Users.
MagicApps is also advanced Project & Task Management solution: Projects are used as Workspaces in ESN so You can put any App record into context of specified Project, making Project progress more visible then ever.
MagicApps uses metadata tehnology: complete Apps are stored in central repository (database). With AppBuilder You will create new Apps or modify existing App – but with no coding. All You have to do is just setting properties. AppGenerator will serve those Apps to end Users on the fly with superb performances.
Because metadata development is code-free, it extremely reduces development time by eliminating developer errors and by saving redundant steps.
MagicApps comes with fully automated installing process. Included is complete documentation and video previews.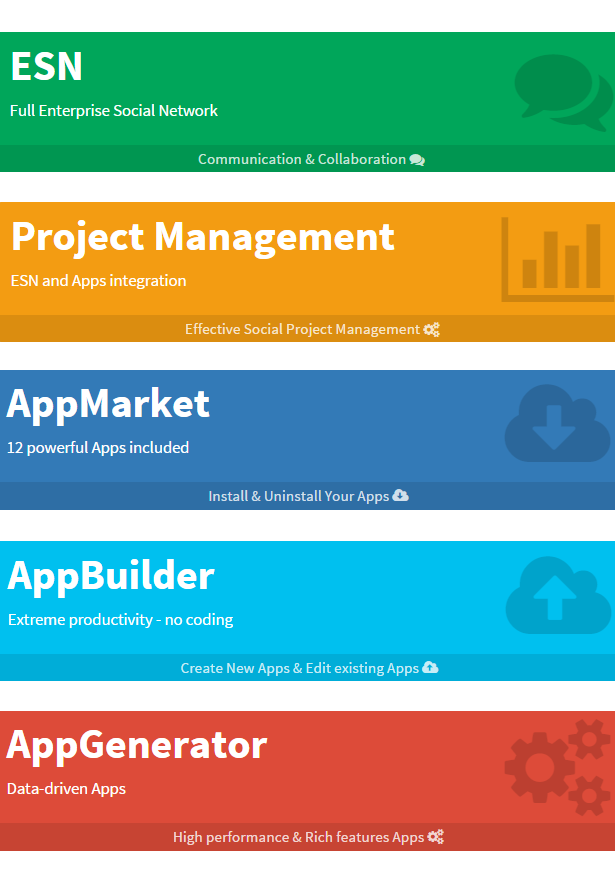 MagicApps in more details:
AppMarket
Let Your Users review, select and install/uninstall Apps into own Profile. Included is 16 powerful Web Apps:
1. Status PLUS
2. Activity Tracking
3. Task Management
4. Project Management
5. DocumentLib PLUS
6. Customers
7. Contacts
8. Questions
9. Ideas
10. Document Library
11. Photo Gallery
12. Edit&Learn App
13. Bug tracking
14. Request (Issue) tracking
15. Tickets
16. Link library
*SocialApps knows how to communicate with Social Stream
Admin App included: User Management (Users, Login, Logout, Lock, Password change)
ESN – Enterprise Social Network
Complete Enterprise Social Network:
User Profiles
Messaging, Chat
Notifications (Facebook-like)
Stream / Wall (Company, Project, User)
Comments
Likes
*SocialApps knows how to communicate with Social Stream
Application Builder
You can edit all existing Apps (no coding!)
You can create new Apps and put them to AppMarket (no coding!)
Metadata technology: complete Apps are stored in central repository

Code-free development: extreme producivity and power
No programming: only Wizards and properties
Application Generator
Common engine of all Apps
Superb App performances and great User experience!
Demo site:
http://ebiz.com.hr/lab/magicapps210/
Login
Email: andrew@demo.com
Password: 123456789
Documentation:
http://ebiz.com.hr/lab/magicapps210/documentation.php