Overview
Use coupon is popular way to marketing and sale product, the coupon informations is often notify on the website. The customer who not often visit the website, so they can not get informations about sale off, but they can get notification from email. Therefore we create Email coupon extension, intergrate with module 'Cart Price Rule' to help Store owner, administrator to send coupon informations to customer groups by email. This module is easy to use and very useful in marketing product.
Features
Select/create/update coupon: We intergrate this extension to existing module 'Cart Price Rule', mean that you can create or update all information relating to coupon.
Send email coupon to customer groups: Select template email to send coupon information to customer groups.
Send email coupon to guest who subscribes to the newsletter
Available email template: Use module Email Templates at Marketing/Communications/Email Templates to update email template.
Create an account and get a discount 20% for first 5 purchases at X-MAGE2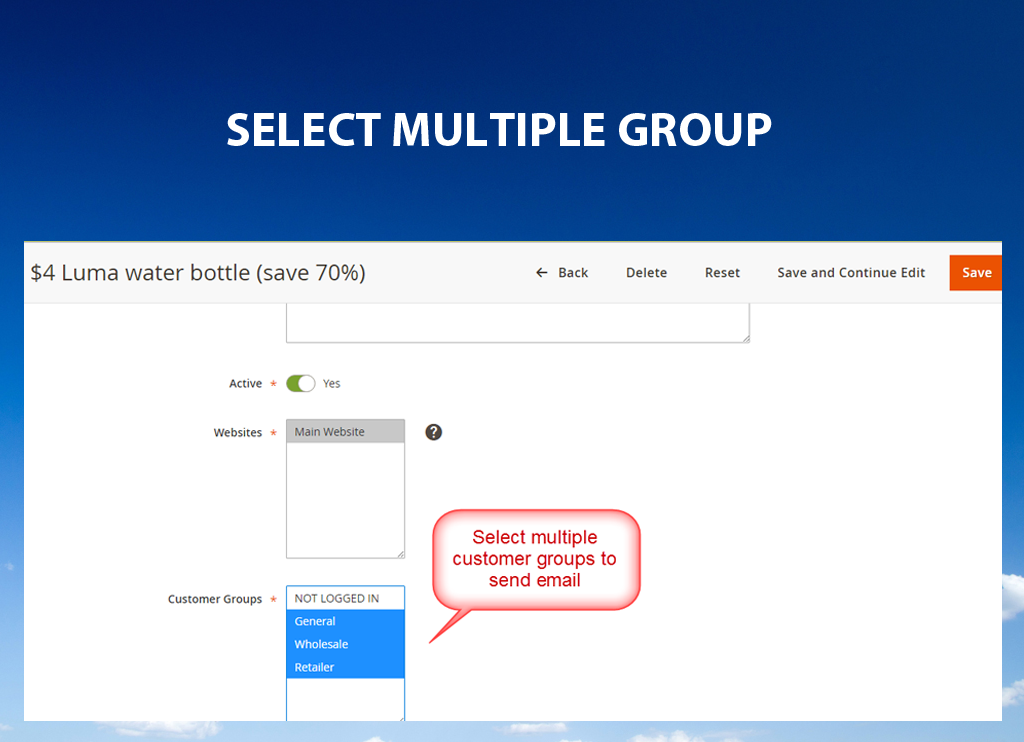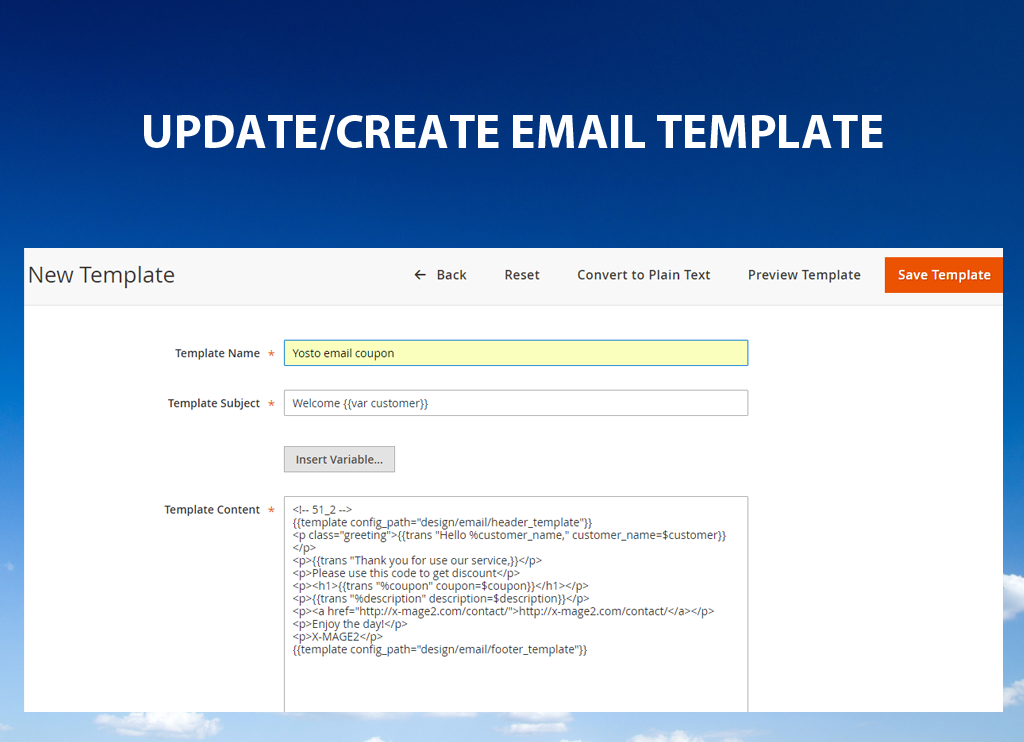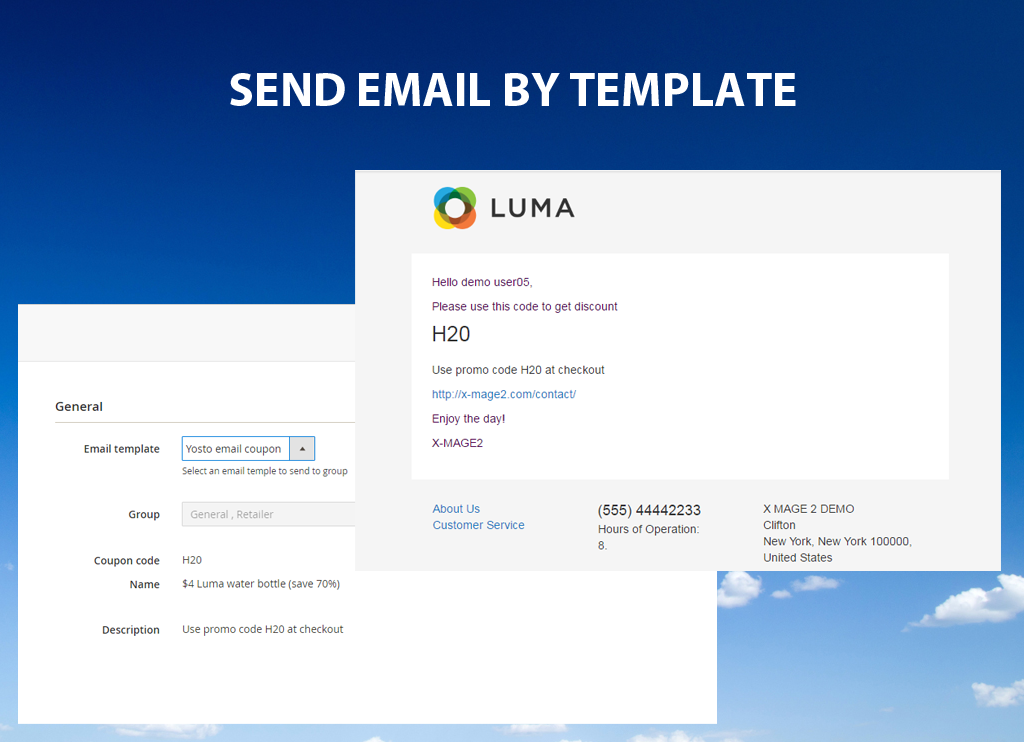 Demo Version
This is frontend & backend demo version, you can see notification log and reports in backend
Backend: Email Coupon
Username: ecdemouser
Password: xmage2demouser
Installation
Downloads the extension
Unzip the file
Open folder 'Email coupon for magento 2.0 or Email coupon for magento 2.1'
Copies all content to {Magento 2 Root Folder}
To enable extension:
php -f bin/magento module:enable-clear-static-content Yosto_EmailCoupon
php -f bin/magento setup:upgrade
After that, you need to refresh cache at System -> Cache Management. If magento get some trouble such as broken UI, css or js not found, please run this command:
php bin/magento setup:static-content:deploy 
Change Setting:
If you not have SMTP configuration, please download here for free : SMTP Extension
Request Support
Feel free to get support via email: support@x-mage2.com