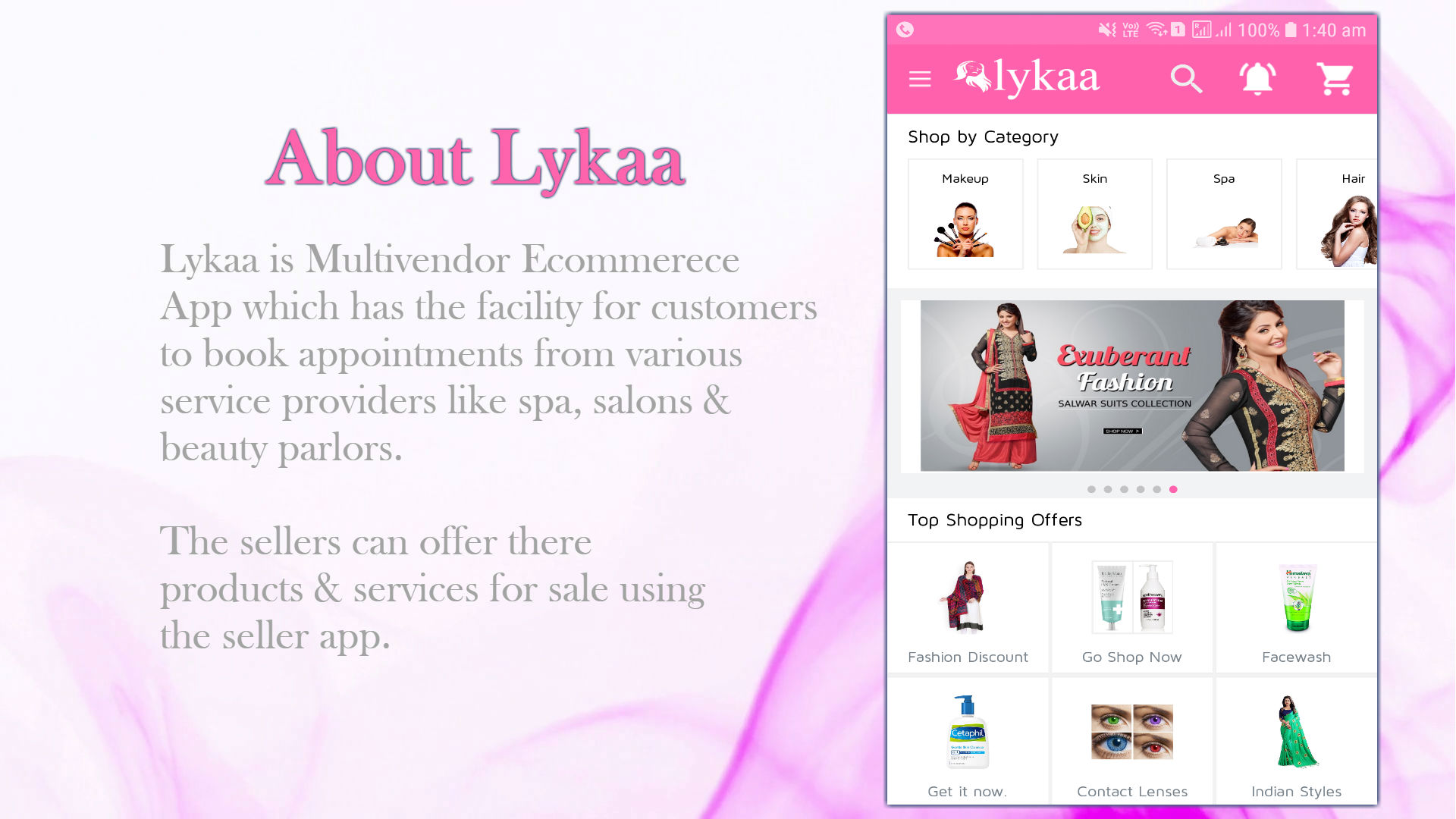 lykaa Multivendor Ecommerce & Spa Booking App
This is fully featured ecommerce app which can be used for any purpose of selling online with Seller App and Customer app.
It can be used as multivendor or for a standalon seller. All the earnings can be viewed from the admin panel.
Specifically designed for selling beauty products & services made in simple to use PHP CodeIngiter Framework with REST Webservices.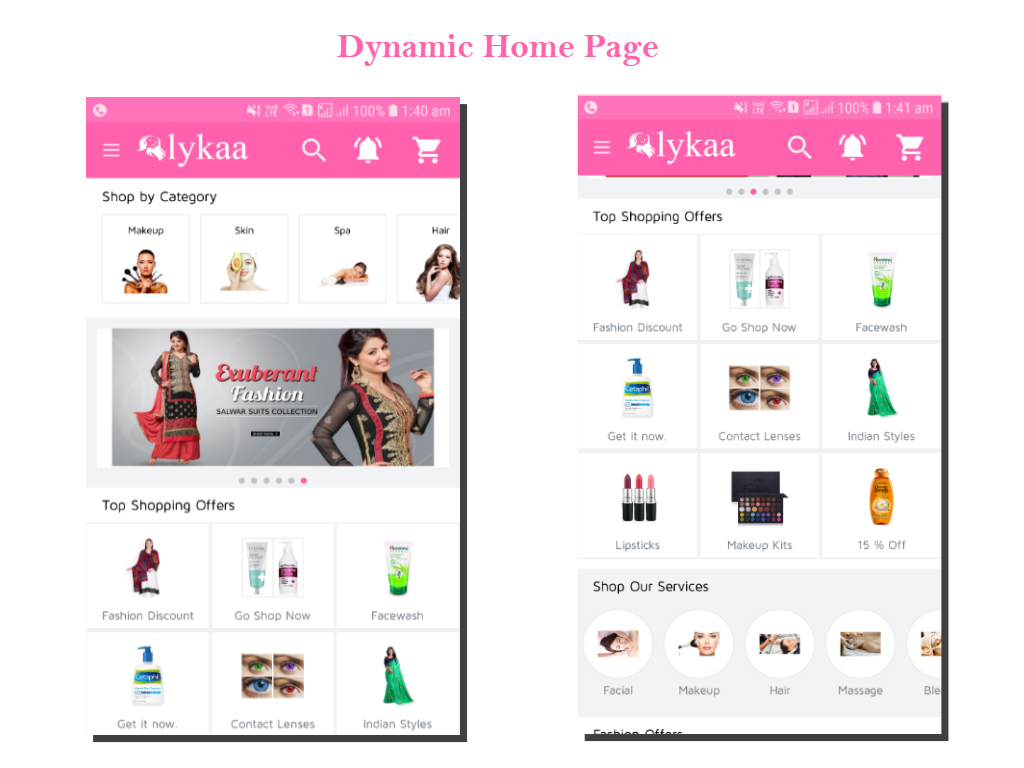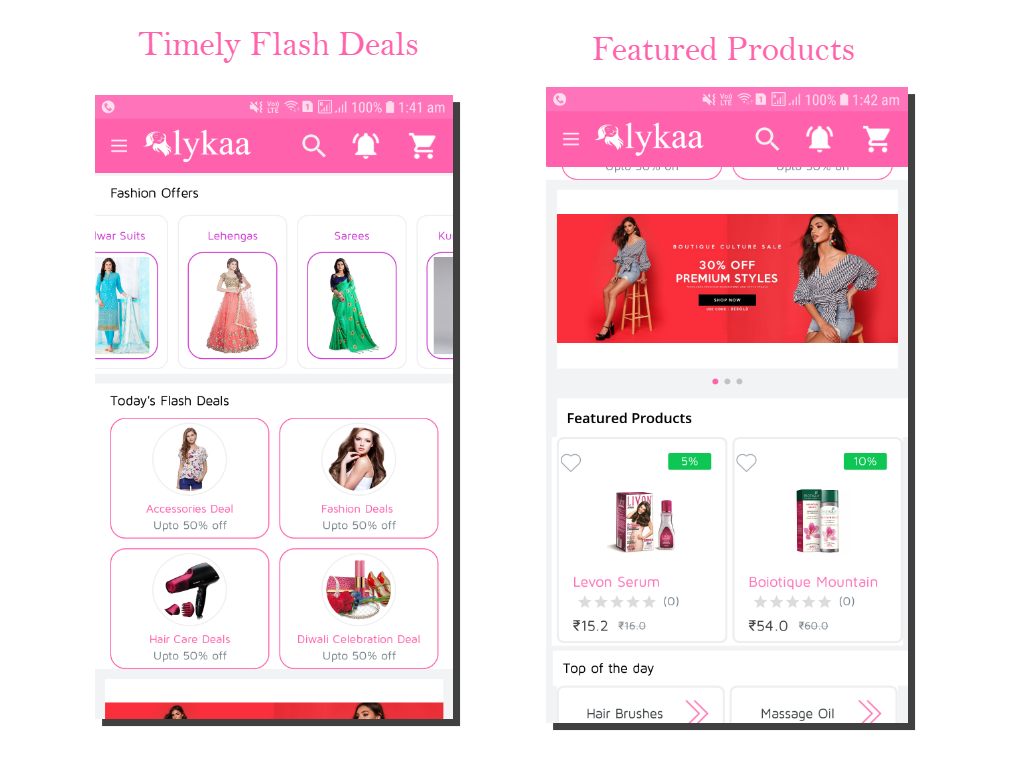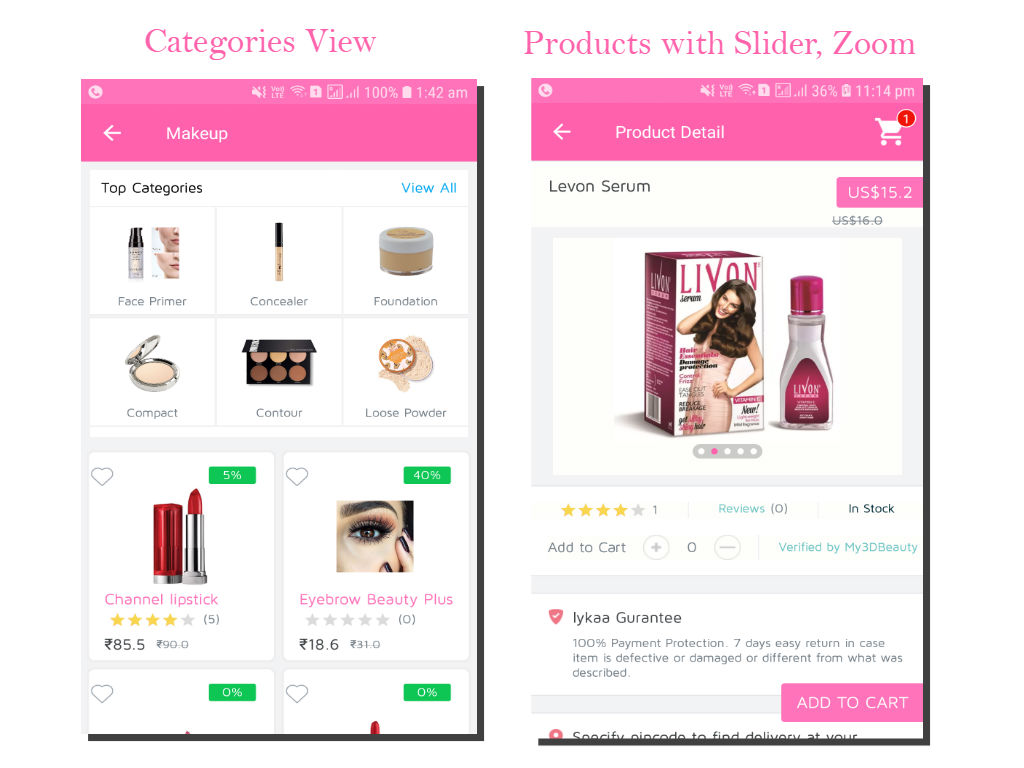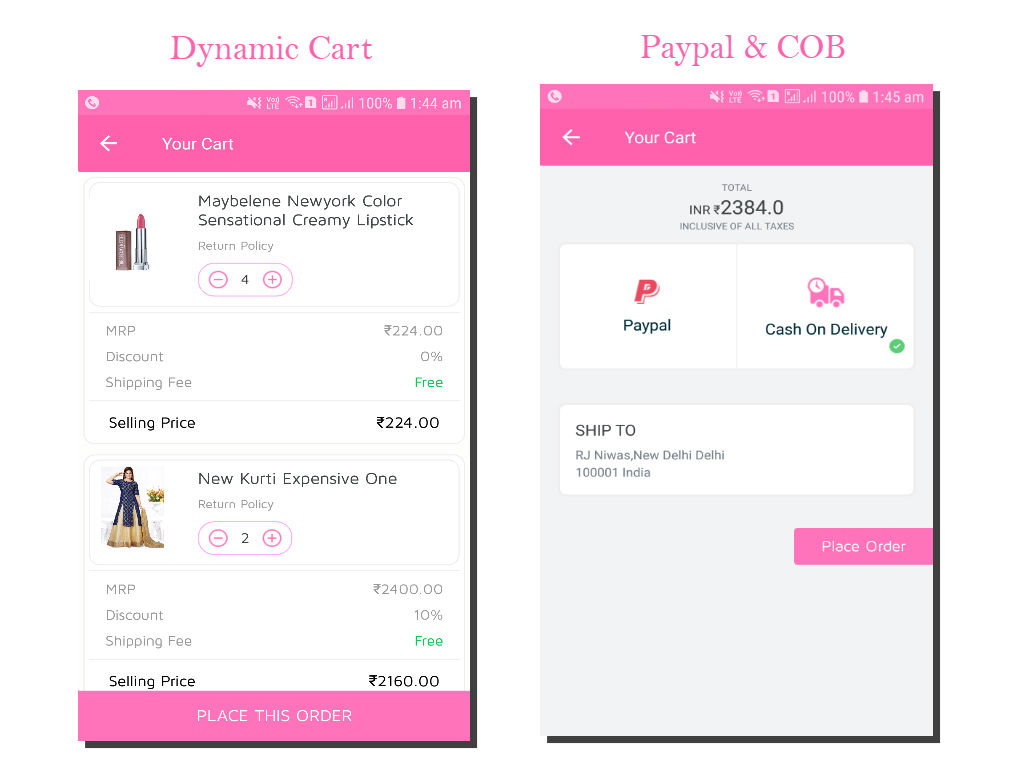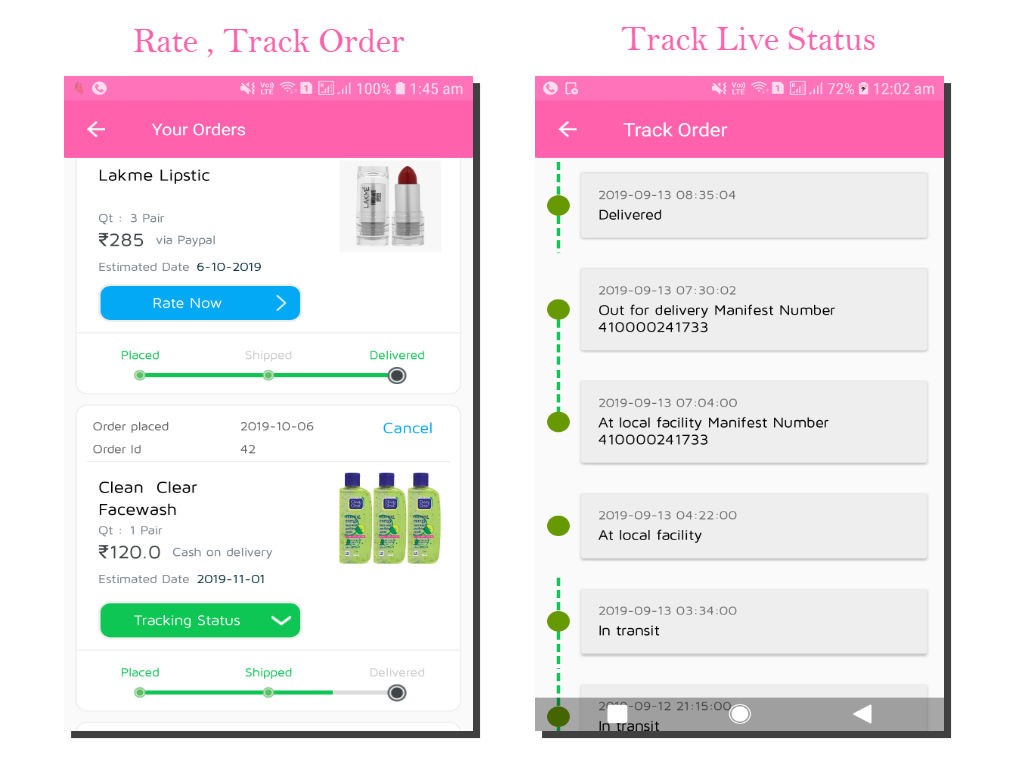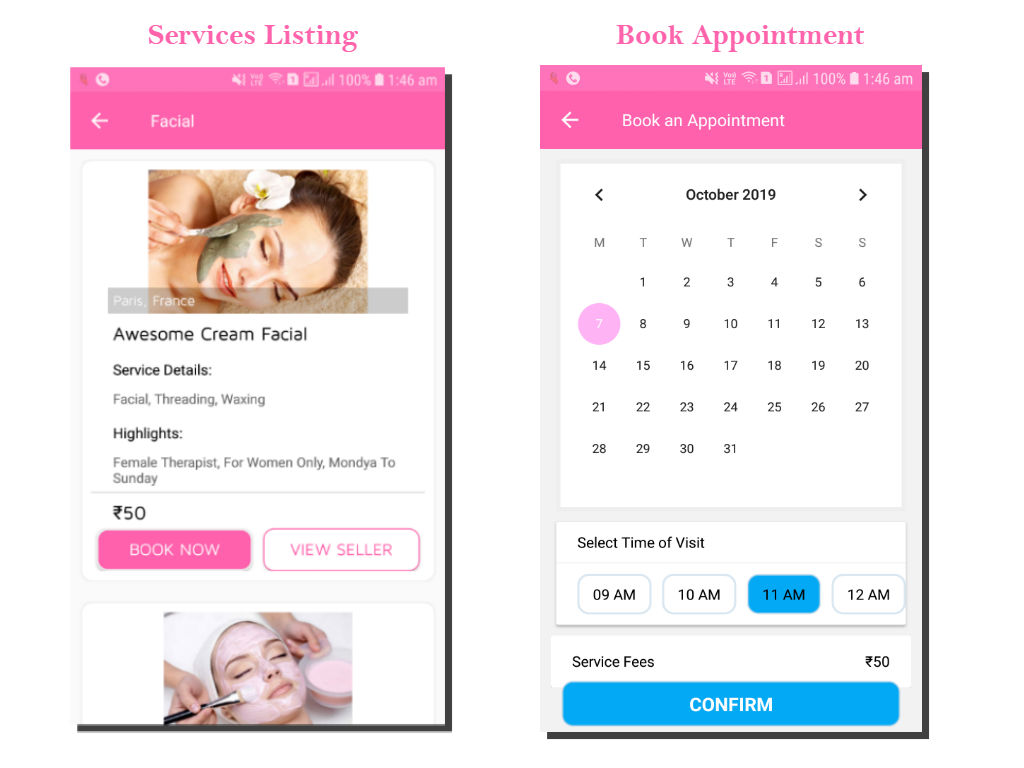 Updates
Version 1.5.0 :- 20th June 2020
PayTM Added
Instamojo Added
RazorPay Added
PayUMoney Added
Admin can enable/disable the payment gateways from admin panel.
Version 1.4.0 :- 2nd November 2019

App Changes

[Added] Brands on front page.
[Added] Product Listing According to brands
[Added] Similar Products in product detail section
[Added] Seller info in product detail section
[Added] Help & Support Section
[Added] About us section, Terms & Conditions, Privacy Policy
[Added] Create, View & Reply to Support Tickets
[Added] Support Tickets Notifications
[Fixed] Cart Numbers and Cart Item Addition
[Fixed] Manage Returns & Cancel for Orders
[Fixed] Seller App Manage Return Section
[Added] Customer Can Download Invoice Directly
[Fixed] Seller App Add Product & Services
[Added] Product Wishlist

Admin Panel Changes

[Added] New Orders Badge
[Added] Invoice PDF can be downloaded for the orders
[Added] Stock Reports Category Wise
[Added] In-House Sales Reports
[Added] Seller Based Sales Reports
[Added] Products Wish Reports
[Added] Customer Support Section with Ticketing Details
Version 1.3.0 :- 8th October 2019
App Changes

All International currencies can work on app now.
Customer App Home Page added flash deals
Customer App Home Page Added Top Deals
Brings all the services on home page.
Fashion Offers added on home page.
Categories with all the child categories displayed
Second slider added on home page
Featured products will be displayed on home page
Products According to Category, Sub Category and Child Category can be viewed
New Cart Design Implemented and improved from the previous version
Cash On Delivery accepted working now
Seller App Home Page Shows All Sells from order and appointments
Shopping Cart Design and experiance changed and new look is added.

Admin Panel Changes

Payment Setting can be added from backend
Currency can be changed and currency rate can be updated
App Credentials like Tracking Key, Firebase can be changed from settings
Admin can add new sellers
Admin can add in-house products
Admin can add new product brands
Home Page Setting added
Home page top deals can be created
Home Page Flash Deals Added
Inhouse Orders Section Added
Admin Can Create/View Shipments
Documentation 1.3.0 Updated.
Version 1.2.0 :- 20th September 2019

App Changes

Android Pie Network Request issue resolved.
Customer Track Order Works fine now.
Seller Shipment Creation/ Carrier Listing Working.
Customer And Seller Both Can Track the shipment live status now.
Seller Sales List Added
Seller Can place a withdraw request directly to Bank Account or PayPal
Seller can view past withdrawal request and check if it accepted or rejected.

Admin Panel Changes

Orders Section Added
Appointments Section Added
Product Gallery works fine
Product deletion and edit works fine
Seller Withdraws Added
Recent Orders on dashboard
Recent Appointments on dashboard
Admin Panel Dropdown error resolved
Edit Products
Make Products Active/Inactive, Featured
View Product Image Gallery
Email Templates Designed for Order Placed, Order Confirmed, Order Delivered.
Email Templates Designed for Appointment Placed, Confirmed, Completed.
Customer App Features

Brows multiple products in various categories.
Product Category slider which can be managed via admin panel.
Top Rated Sellers
Users Rating Reviews just like big ecommerce companies.
Users can Track the order live (We are using Tracking More API to track the shipment)
Manage Orders
Book Appointments According time.
Contact the Service provider via Phone or Email
Make payment via Paypal.
Add Service Provider Review
Seller App Features

Add New Products & Services
Manage Products/ Services
Accept Order/Create Shipment
Check Transit Status
Check completed orders/appointments
Check total earnings according to sale
Total Order/ Appointments according to Month,Year,Shipped,Completed, Confirmed.
Check Ratings/Reviews
Manage Returns
Manage Product Catalog
Image Slider for Products

Demo Login Details
Admin Panel Link Click Here
Username :- admin
Password :- admin

Customer App Demo Account
Email:- demo@gmail.com
Password:- 123456

Seller App Demo Account
Email:- ava1@gmail.com
Password:- 123456

Paypal Demo Login Details
Email:- pay@lykaa.com
Password:- lykaa@123

Demo APK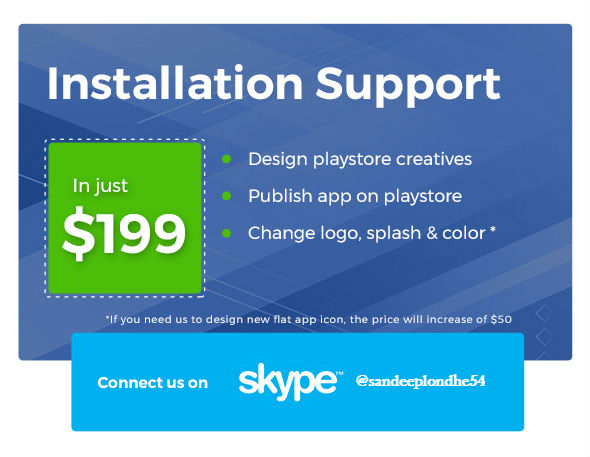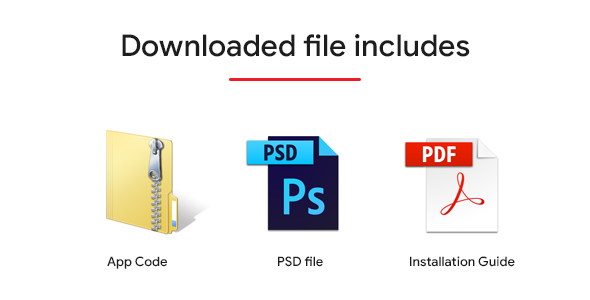 Rate Us