Keep update with our latest news and releases at:
JUX Logo showcase is a Joomla module that allows you to display a set of logos in grid and slider layout with different effects and styles.
Various options for hover effect
You can choose different effects when hover to your item. It can change opacity, background color, margin, ect. Tooltip can be added on the logos and you can enable or disable it from module setting. Box Shadow allows you to on/off inset shadow which will make your logo item looks more focus when hover.
Easily style for item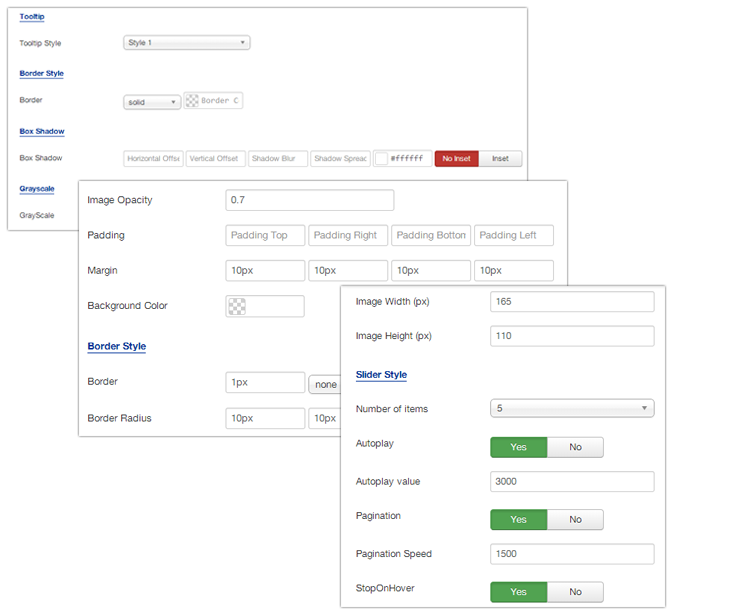 With joomla logo module, you can freely style for your logo item. We offer many options for you to style it by yourself such as: image opacity, padding, margin, background color, border, etc.
Display in Grid or Slider layout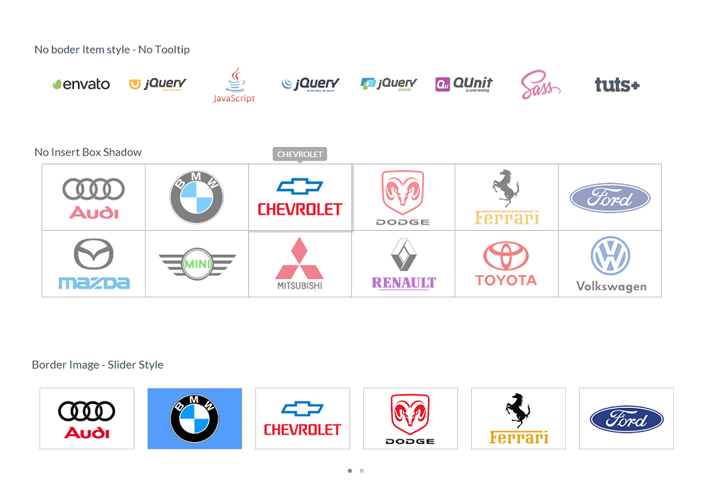 2 layouts are available for you to choose to display your logo. Depending on your site design so that you can choose a suitable layout option.
External or internal links are supported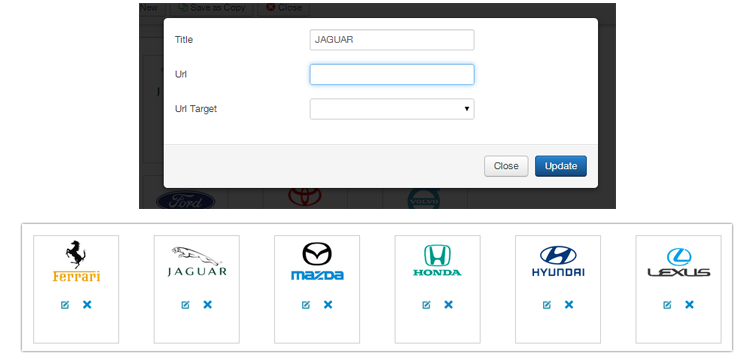 You can simply add image title, URL, URL Target to your logos image to open in the new page or in the same page.
Drag and drop in Back-end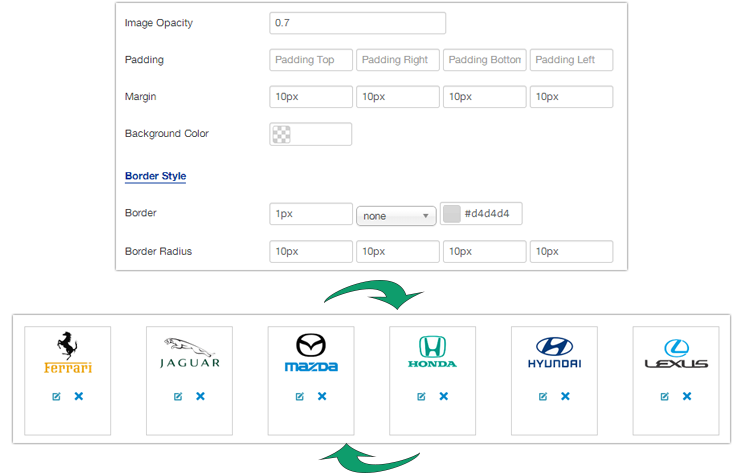 Easy control in back-end with multiple control options. All of the logos collection, styles, and layouts are under your control. Moreover, you can easily drag and drop to order your logo images.
Highlight features
Compatibility with Joomla 3.x
Fully responsive
Grid and slider layout
Many options for hover effect
Able to change: opacity, background color, pading, margin, etc
Tooltip supported
On/Off inset shadow
Numerous of item display
Auto play
Pagination
Stop on hover
Pagination speed
Title supported
Urt, Url target supported
Drag and drop in back-end control
Support
All support is handled in our Community Support Forum. We encourage you to post all your questions concerning our extension there as your questions may have already been answered or may be of help to other people that have also purchased the extension.