This extension allows you to get more information about your visitors in your chat console automatically. It is simple and very useful extension if you'd like to know your visitors os/browser name/version, browser language, country name and even local-time.
Version 1.2.0 (last update: 18 July 2018)
(!) You need Live Chat plugin (Complete or Unlimited) to use this extension.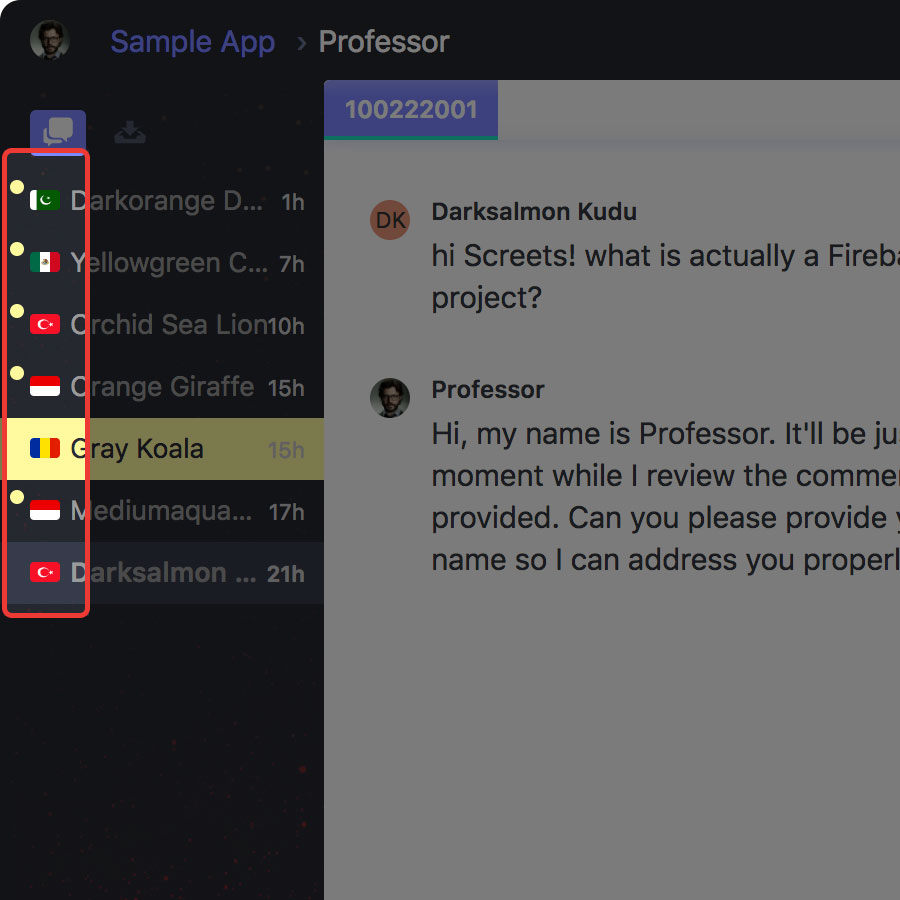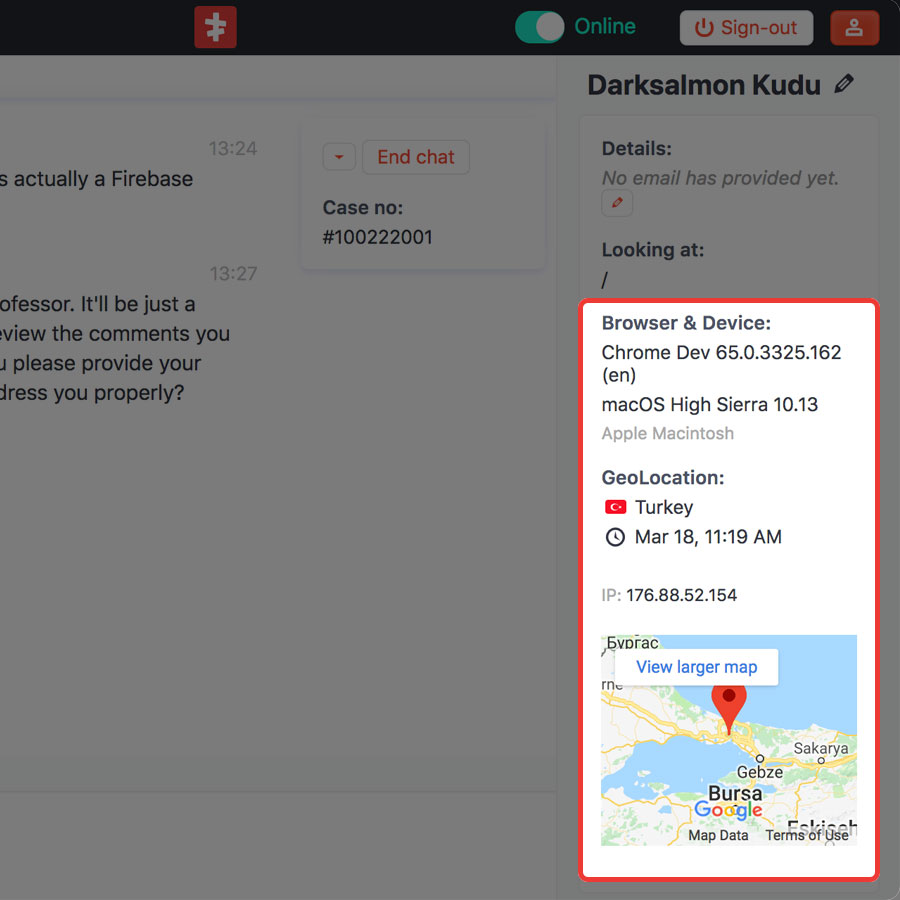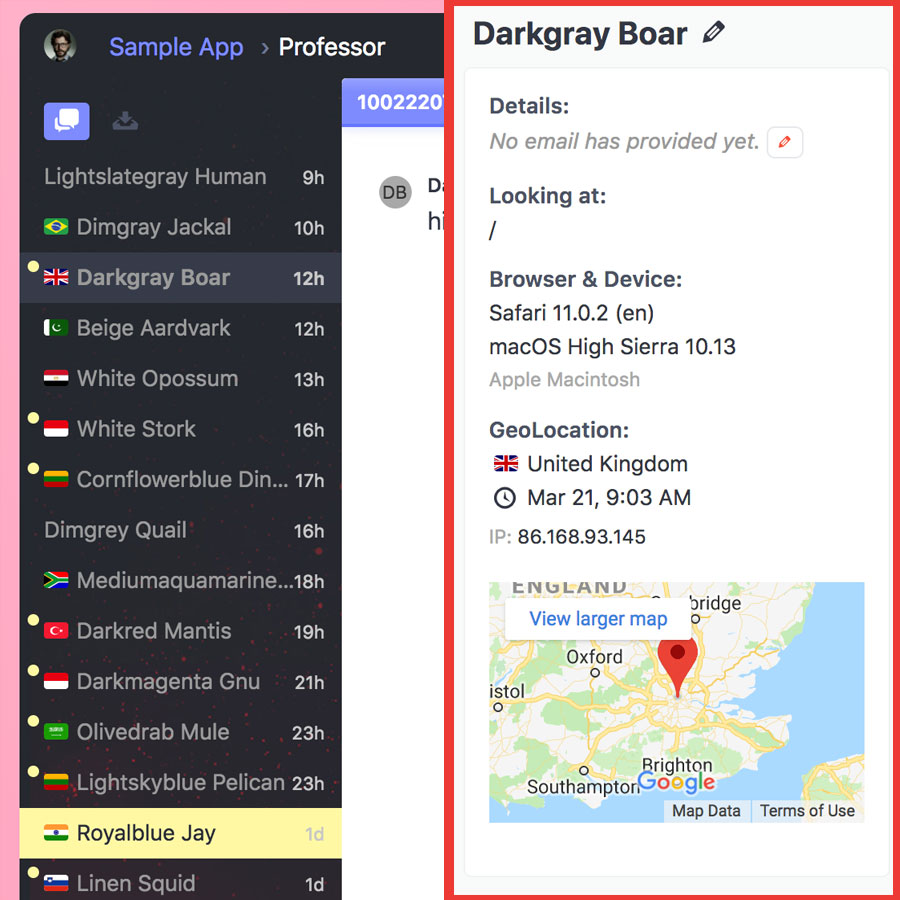 We have removed private visitor information from LC (i.e. storing IP addresses) because of privacy policy issues our customers faced before. Now you can purchase this item separately as long as it is OK to collect/store your visitors information.
What you get about your visitors?
IP address
Country name (with flag)
Browser name, version and language (i.e. Firefox 59.0 – English)
Web browser engine name & version (i.e. Gecko 59.0)
Operation system name & version (i.e. Windows 7)
Local time of visitor. For instance, if the visitor is from Spain and you're in U.S., you will know what time it is in Spain right now.
Which visitors?
You will collect information of both new visitors and returning visitors. The data will be stored in your Firebase project just like your chat data.
Requirements
Latest version of Live Chat
PHP 5.4 or newer (tested with PHP 7)
Changelog
Version 1.2.0 - 18 July 2018
    *   Receives geodata directly from Screets servers

Version 1.1.0 - 21 April 2018
    +   Added "device" icon and name
    +   Added "web browser engine" name
    +   Added browser/os icons
    !   Fixed showing "undefined" when no device manufacturer name and model
    !   Fixed errors when no timezone data

Version 1.0.0 - 26 March 2018
    Published <img src="/images/smileys/happy.png" alt=" :)" title=" :)" />