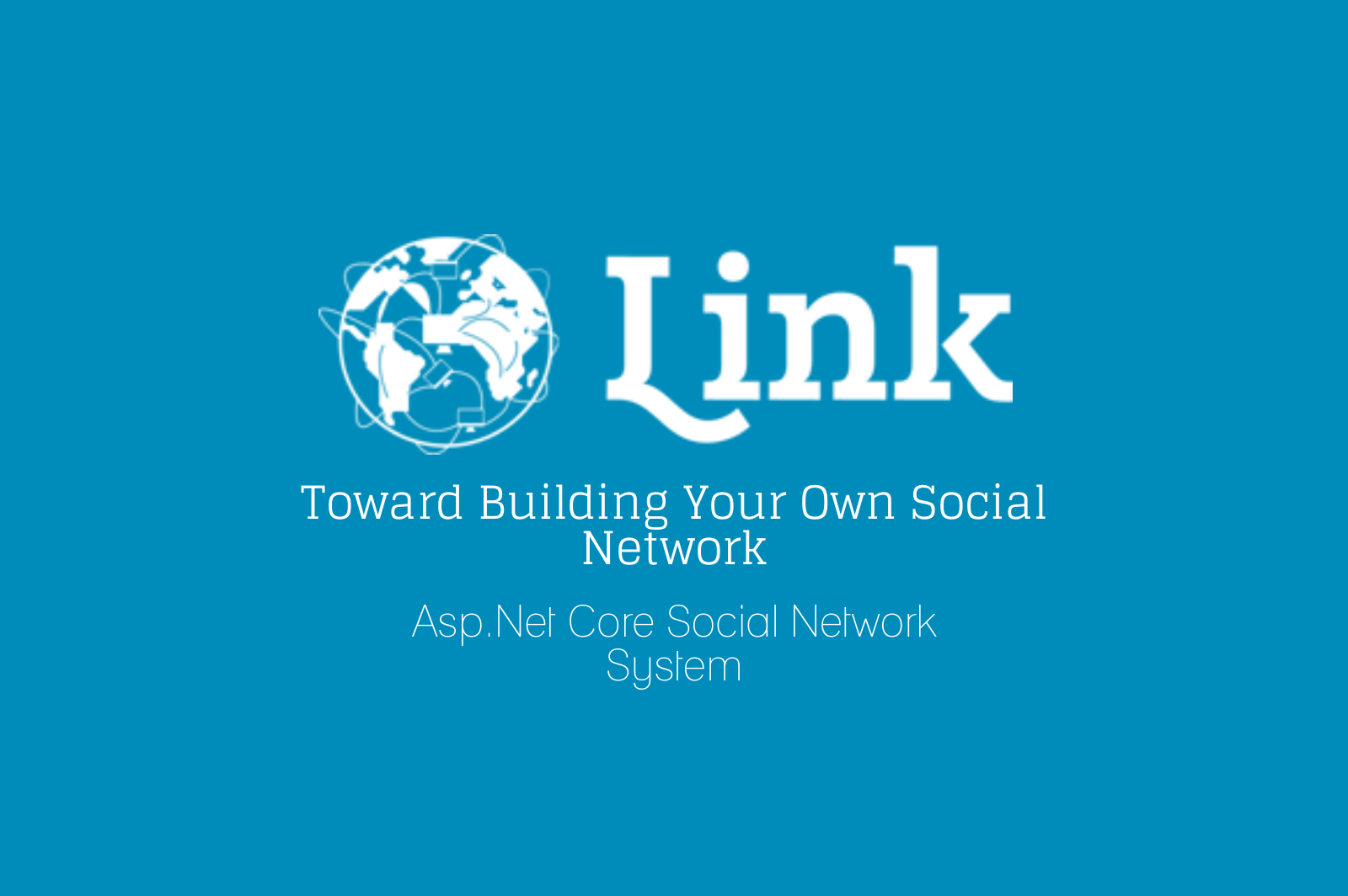 Introduction
Today we have moved towards a more socially connected society. The usage of Social Media today is growing faster than any before. It's spanning from socializing with friends to an involvement between the persons inside the companies and institutions. Social Media is a powerful tool for user engagement. Social Media has been used for service evaluation and understanding the user need. In addition, it is used by many companies to get their customer feedback and suggestions to build a better product or service, or for improving on some product and services. Furthermore, many companies today use Social Media to enhance the communication and collaboration between their employees who geographically distributed.

Public Social Media such as Facebook, Google and Twitter become the primary way to user involvement. However, there is still a privacy concern with these public Social Media services. Public Social Networks today have more power than any government. They can know everything about us, what we like, dislike, our secret conversation, how we feel, what we, and who we talk.

Link is a social network used to improve the collaboration, and communication between a groups of people. It allows them to interact, socialize, share and consume information, thoughts and ideas. In addition, it combines individuals into specific groups like a neighborhood subdivision. Link provides an opportunity for the community such as high school, universities, institutions, governments, non-government institution and others to engage. It also contains many features used to facilitate user interaction and collaboration. Some of these features include: posting, comment on the post, real-time chat session, voting, user profile, and focusing groups.

Link has developed with Microsoft modern technology stack, using Asp.net core. The ASP.NET Core is a free, open-source and cloud optimized web framework which can run on Windows, Linux, or Mac. Link come with full source code, so you can customize the source code and use it as starter project.
Manual
You can view or download the manual in the following link
Business Guide Line
User Guide Line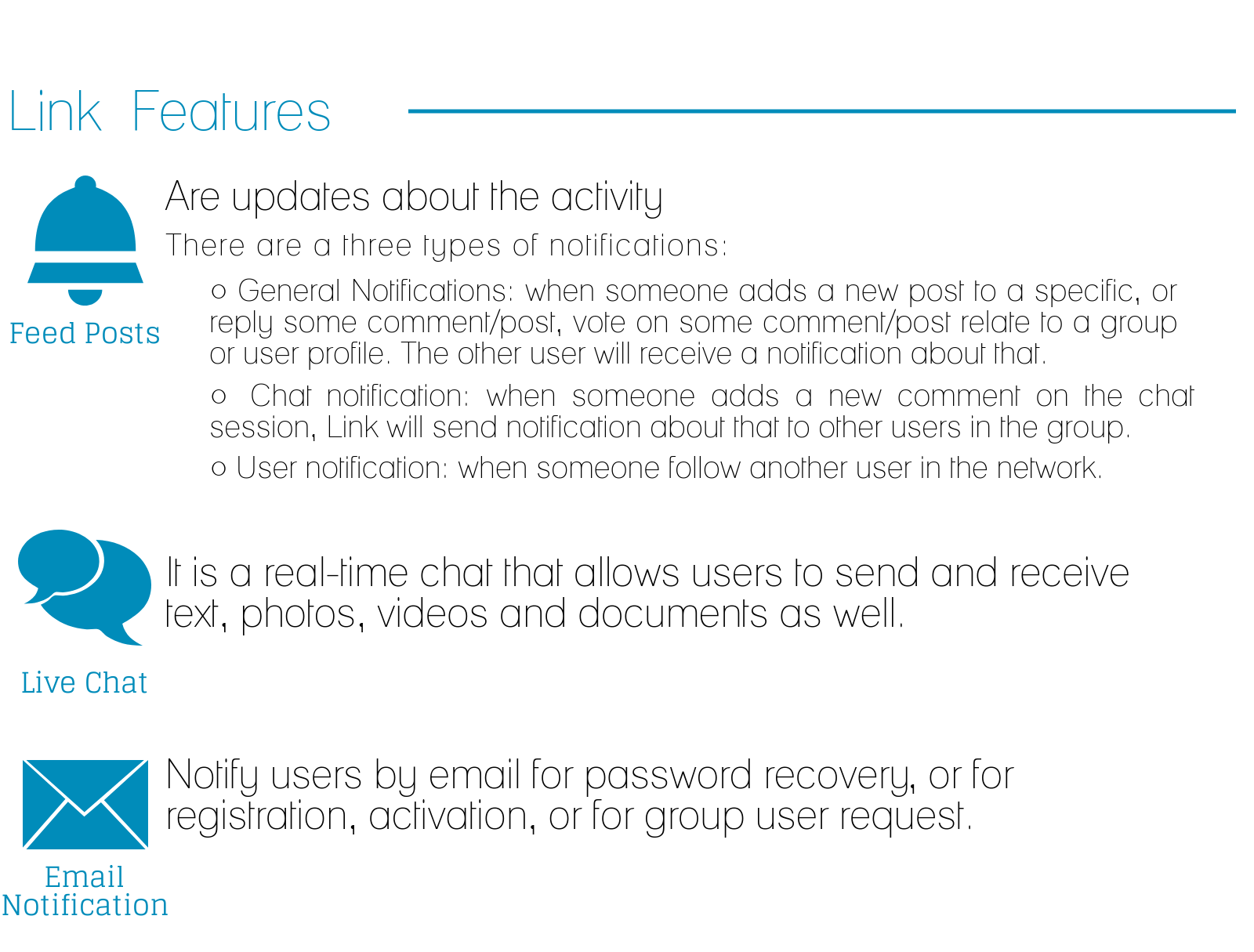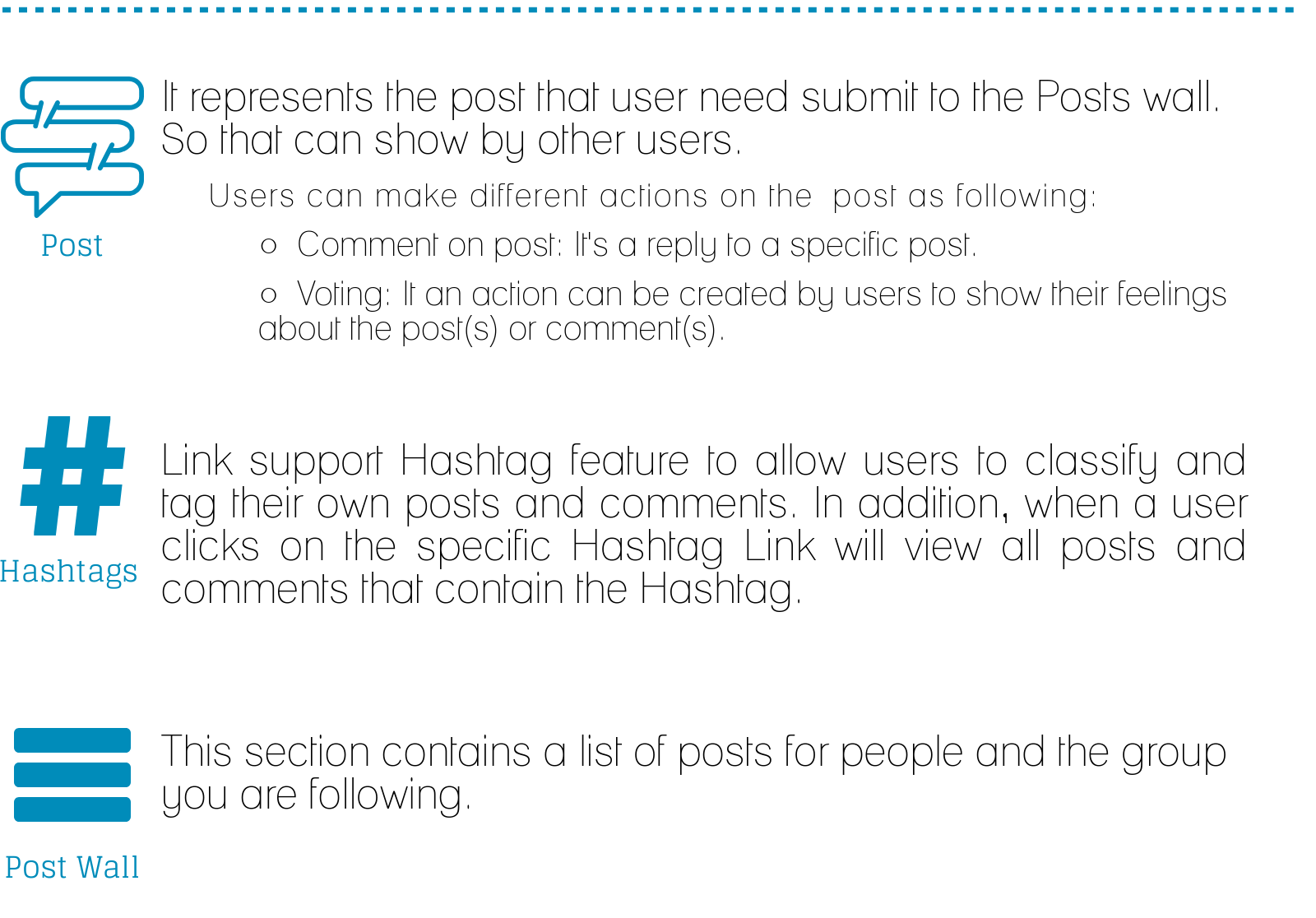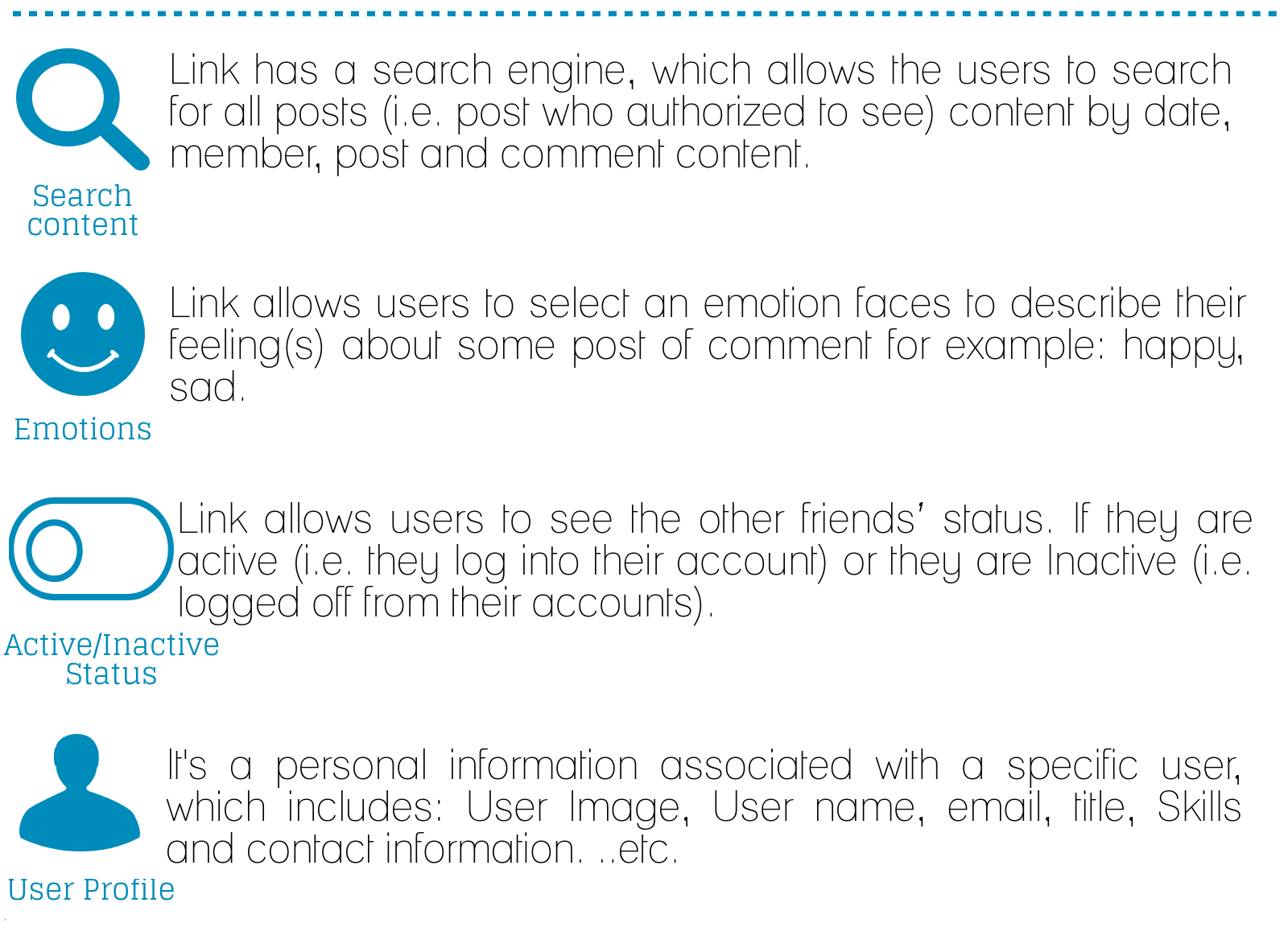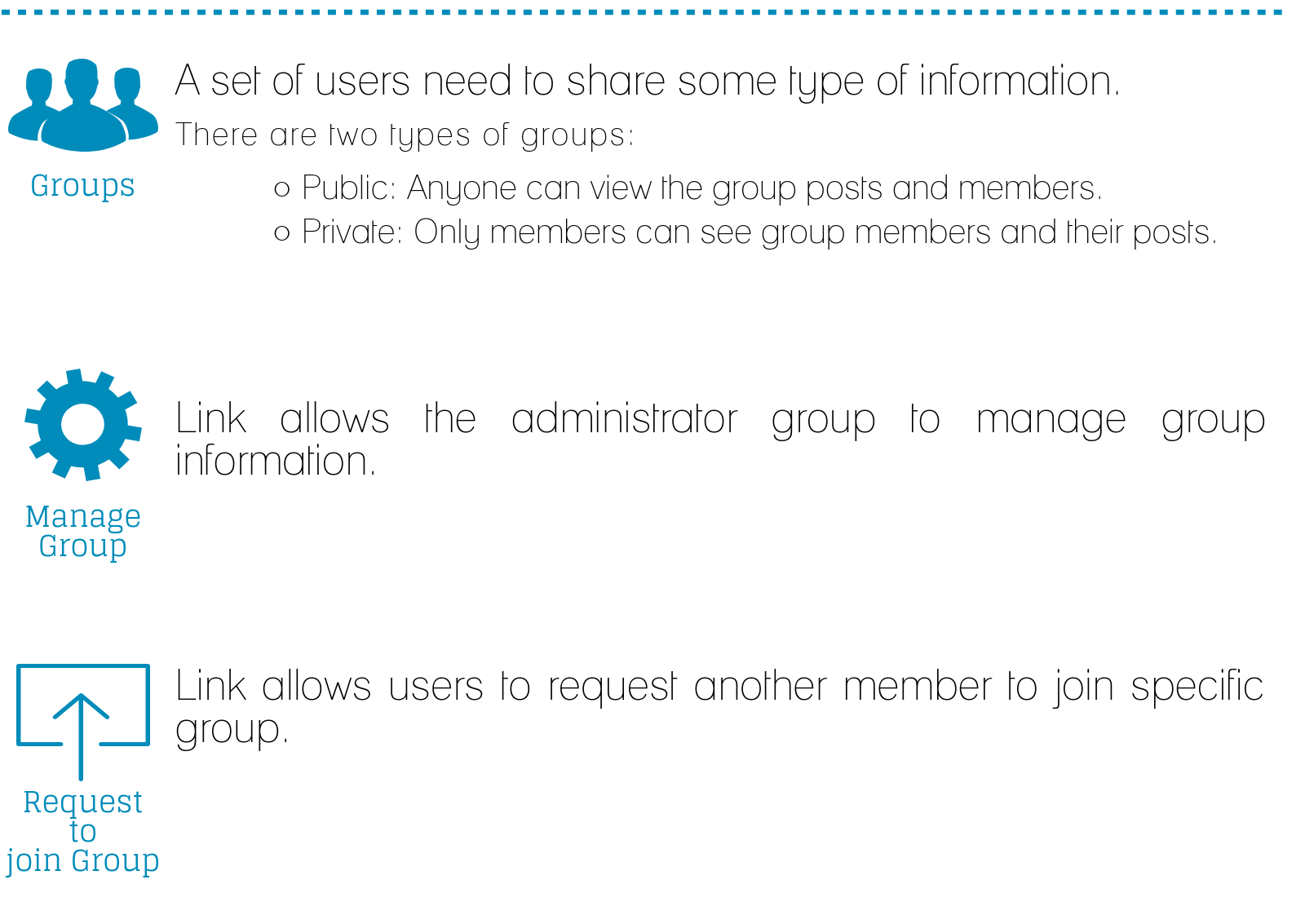 What you will get is
Full Source code, including everything
Full Database
Documentation guide including Business, User and Technical.
Screenshots, and all images
Development Requirements
PC/Laptop
Visual Studio 2017 Community Edition (FREE)
MS SQL Express Edition (FREE)
.NET Core 2.0 or above
MS IIS 7/8 or above
ASP.NET Core
MVC 2.0 or above
Cup of coffee☕
Our Future Plan
Peer-to-peer video, and audio calls using webrtc. (✔)
Improving the mobile view (✔)
Upgrading the framework from 2.0 to 2.2 .net core and upgrade others css and js library (Next version ) ⏳
Add Link Preview feature (Next version ) ⏳
Add @mention feature (Next version ) ⏳
Improving user profile ex: there will be accepted /rejected followers' feature, and follow back feature.
Add some gamification features
Improve the admin page
Improve the search
Multiple Language Support
Add some of AI feature
Improve the performance
Application integration
Thinking with a new features and improvements
Support
We aim to help our clients if they need additional information about the Link Social Network features or have any unresolved difficulties with it. So if you have any questions, suggestions or problems do not hesitate to contact us on envato@indiestd.com, and we would be happy to listen to you.
The installation and configuration support is Free
Release Notes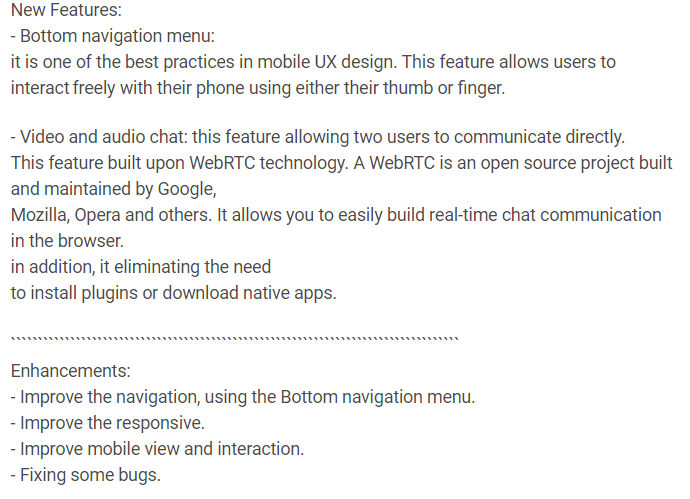 Before buying the product, first of all, read the manual section above. If there are any questions please do not hesitate to contact us.
Last Word
We love to hear about your experience in using our product, and how it helps you. Reading your reviews put a smile
on our face, and keep us motivated to add new features, and improving the product quality.
So, if the product helped you we would really appreciate if you take a minute and leave a review, and rate the product.
Moreover, if you liked to criticize feel free to send us an email. We welcome all criticize because this way we can improve our product. So, we are looking forward to hearing back from you, and we wish you all the best for yours.