Add-on Services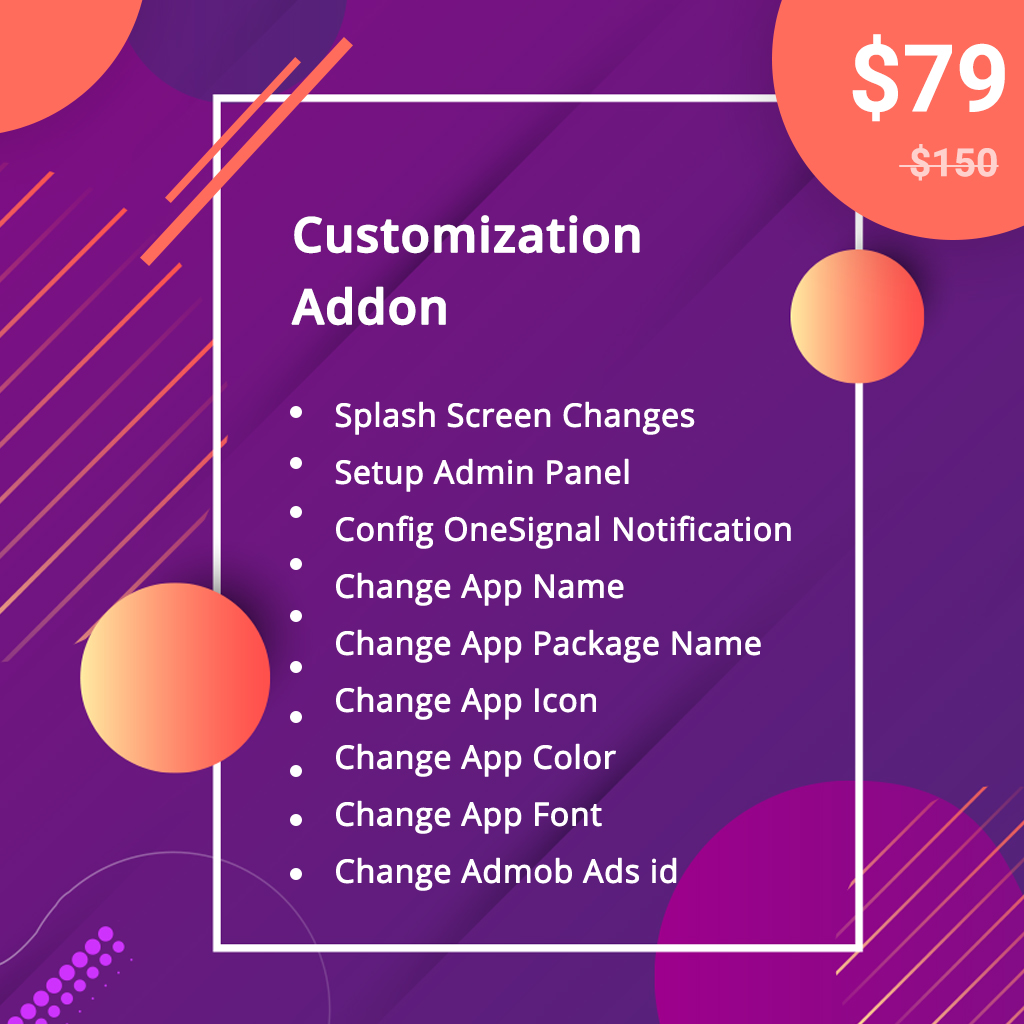 Admin Panel Demo:

Username: admin@demo.com
Password: 12345678
App Login Demo:

Username: emily@example.com
Password: 123456
Note:Data will not allow to update in demo version.
Would you like to know what is going on in and around your neighborhood? We've up on board this urban, community connecting application – LetsMeet. LetsMeet is the best way to stay informed, all from your smartphone. Find out the upcoming exhibition or party, community event, finding a fine-dine restaurant, looking for a music class or hunting for a great deal at a local restaurant. With LetsMeet app, you can get information pretty quick. Connect with local groups, build community, plan meetups, create events using LetsMeet application. Encourage support from your alike communities and grow your passion. Start off right away by creating your profile. Be connected in the most beautiful way.
App Features:
Post photos and videos to community
Build your private and public community
Create your meetup and invite people
Search community and meetup
Follow/unFollow user
Like/dislike user's post
Join/leave community
Invite your followers to join community and meetup
Commenting on post
Reply on user's comment
Like user's comment
Add photos on meetups
Approve and reject user;s invitation on meetups and community
Block users
Notification alerts
Your Following and Followers list
And Many more….
Admin Panel Features:
Laravel 6
Passport authentication
Dashboard
User Details
Active/Deactive user account
Communities Details
Meetup Details
LetsMeet app is used for multi purpose concepts such as:
Educational Community and MeetUps
Global Community and MeetUps
Health & Wellness Community and MeetUps
Photography Community and MeetUps
Sports & Fitness Community and MeetUps
Career & Business Community and MeetUps
And Many more…
Faced a problem? Need assistance with the product? No worries – our customer support team is always ready to help you.
Support requests are being processed on business days from 9:00 to 18:00 (GMT +05.30) [generally] within 24h to 48h in the order they were received.
We suggest, while our team reviews your support request, please read the documentation that comes in the zip file of Codecanyon. You can download it from ThemeForest: https://codecanyon.net/downloads
We are in GMT+5:30 timezone. We address all the support queries 6 days weekly (Sunday off).
If any support ticket has no response from the item owner for 7 days, the ticket will be considered closed. If you need further assistance you can create another ticket or drop us an email asking to re-open the ticket for you.
Have pre-sales questions or concerns, please write to us via our website contact page
If you like our product and support then please drop a rate and write a review at: https://codecanyon.net/downloads
Refund Policy
We don't offer a refund. (If the item is downloaded)
Please read the description and compatibility content thoroughly before purchasing as we don't offer a refund if you buy it by mistake.
Greetings from Iqonic Design
We are actively looking forward to your feedback in order to make our product more efficient for you. Thanks again!
Please Note: Live preview images cannot be used directly in client's live project. Those are used for preview purpose only.
Version 4.0 – 13 Dec 2019

    - Implementation of chat functionality

Version 3.0 – 06 Nov 2019

    - apilogger issue fixed

Version 2.0 – 05 Oct 2019

    - Added OneSignal Notification Support 

Version 1.0 – 27 Sep 2019

    - Initial Release