Get rid of all manual efforts of adding Amazon affiliate products by using Laraship Amazon Affiliates Plugin.
Using Amazon Product Advertising API. , Laraship powers your store by importing products automatically to your store with no simple, quick, and efficient mechanism.
with two awesome themes ready made, all you have to do is to add your Amazon API setting and then start creating import records by selecting the keywords and categories wanted, and the module will start importing products in the background.
Laraship Amazon Affiliates is using Amazon Product Advertising API for extracting products information and load them to Laraship platform, a complete tutorial to get the API items can be found here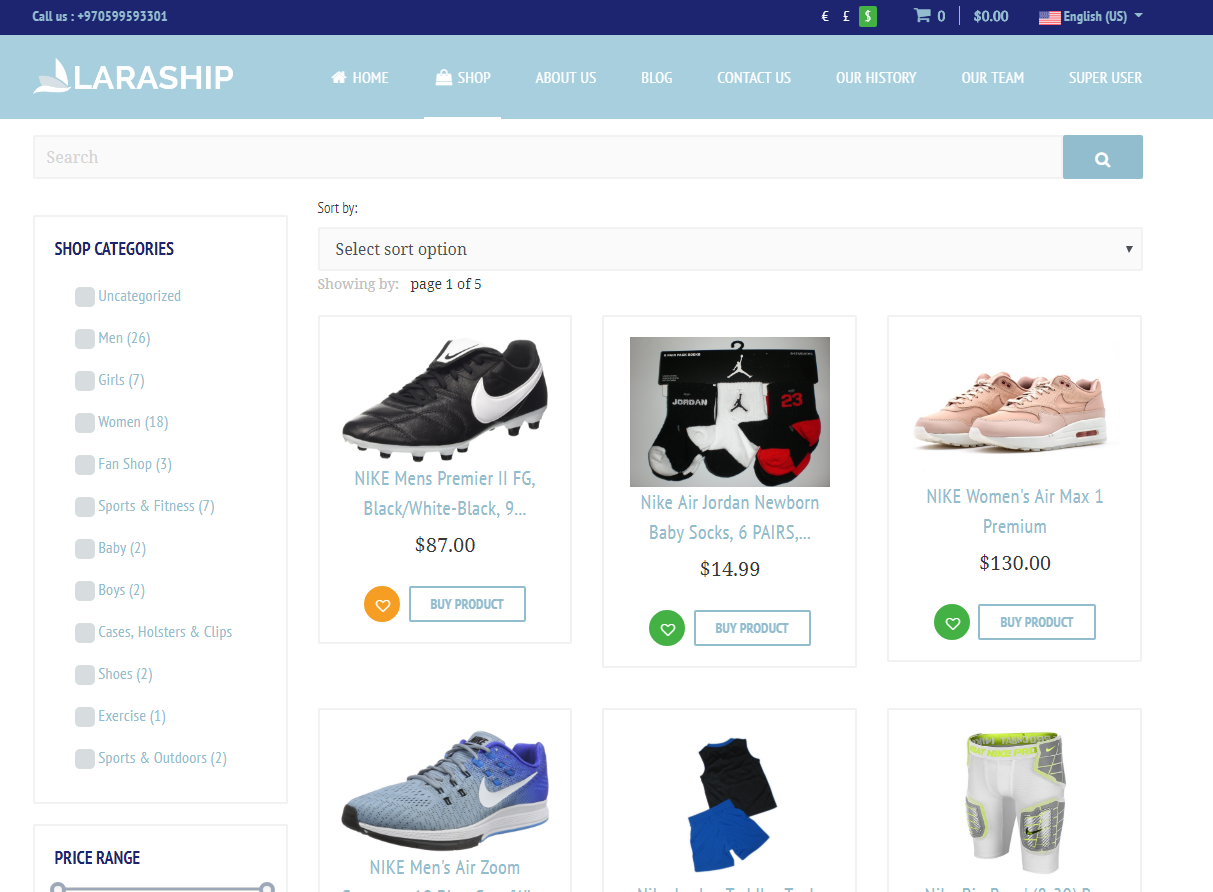 Amazon Affiliates Plugin Features :
unlimited imports of keywords and categories to target the best combination of selling products.
an extended configuration like setting max results to import, images to import.
 Auto Importing Brands, Categories, and Tags.
Status logger to show you the number of products uploaded and import errors if found
Two Awesome Themes including color variations.
An option to add other product types to your store and create a hybrid e-commerce shop.
Demo:
Laraship Amazon Affiliates store is available at 
https://amazon.laraship.com/
Documentation  https://www.laraship.com/docs/laraship/
Official Website : https://www.laraship.com/
CHANGELOG
v1.0 – 05/28/2018
NEW
- Initial Relese