Keep update with our latest news and releases at:
JUX Ken Burn slideshow is a responsive slideshow to display images in velvety slider. Using special Ken Burns effect slideshow. JUX Ken Burns slideshow is a state-of-art slideshow because it makes images become lively with the zoom-in displaying effect.
Fully responsive

The responsive design enables Joomla slideshow to actively display on any screen size like desktop PC, smartphone and tablets. Images will fit on screen's size with perfect width and height.
Image and thumbnail fully resizable

With this joomla image slider no matter what size of image, it will automatically resizable and makes slideshow look perfectly.
Thumbnail is one of the useful features that you can show on your slideshow with your height and width. If you do not want to display your thumbnail on slideshow, just simply hide it.
Various slideshow play option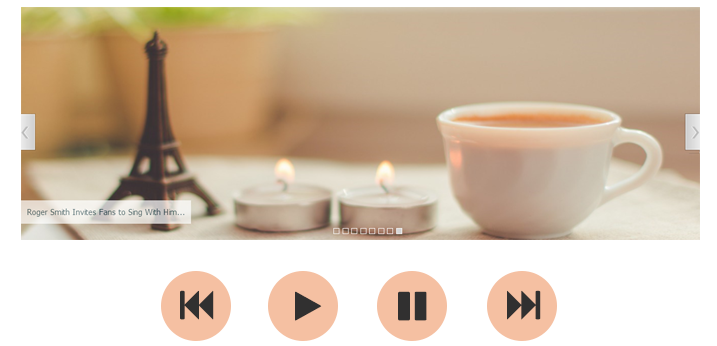 The slideshow can be auto played and repeated. If you don't want to play the sequential pictures, you can Shuffle them. This mode makes your slideshow less boring.
To see clear description and images, you can pause on mouse-over and then the slideshow will stop at the picture you've selected.
Flexible and easy to control in backend
Image slider for joomla is simple designed extension. You can control easily with on/off option in backend.
We create simple and easy-to-use extension with various features to help you save time and energy. The most "difficut task" for you is "Create your own style for thumbnail".
Highlight features
Support Joomla 3.x
All popular browser supported: IE+, Firefox, Safari, Chrome and Opera.
Fully responsive
Special Ken Burn effect slideshow
Description effects: slider, fade, elastic move
Effect duration time
Image automatically resizable
Thumbnail show/hide available, and able to set size of height and width for it.
Auto play, repeat slideshow
Random order image
Stop on mouse-over
Next, back, pause, play control buttons
Simple backend control
jQuery conflict free
Support
All support is handled in our Community Support Forum. We encourage you to post all your questions concerning our extension there as your questions may have already been answered or may be of help to other people that have also purchased the extension.