Ionic Restaurant app follow a flat design standard and develop with Ionic 3. You can use it for any restaurant , Bakery, Coffee Shop , E-commerce Shop. It contains many useful screen and components. It Build with Angular 5 , Ionic 3, Typescript and SASS to take advantage of the future web standards. user can access all your shop product catalogue with there category and buy the item they wanted or save to own favourite list and can buy item later on.
COMING SOON NEW PRODUCT : RESTAURANT SASS AND POS DESKTOP APP.
This apps work with our Firebase dashboard and nodeJS API dashboard both.
You can use our complete package. In our app we have Firebase version and nodeJS version of app
You can get there respective backend from our website
Ionic Firebase + Firebase Dashboard + Firebase Web Apps
Ionic Api + NodeJS Api Dashboard + NodeJS Api Web Apps
Firebase Backend Dashboard: https://restaurantionicfirebaseapp.firebaseapp.com/
NodeJS Backend Dashboard : https://nodejsrestaurantdashboard.firebaseapp.com/
Restaurant Web Apps : https://restaurantwebapps.firebaseapp.com/
BUY BACKEND: https://www.ionicfirebaseapp.com/products
MULTI RESTAURANT SASS APP You can check Feature and details : https://gum.co/blDGO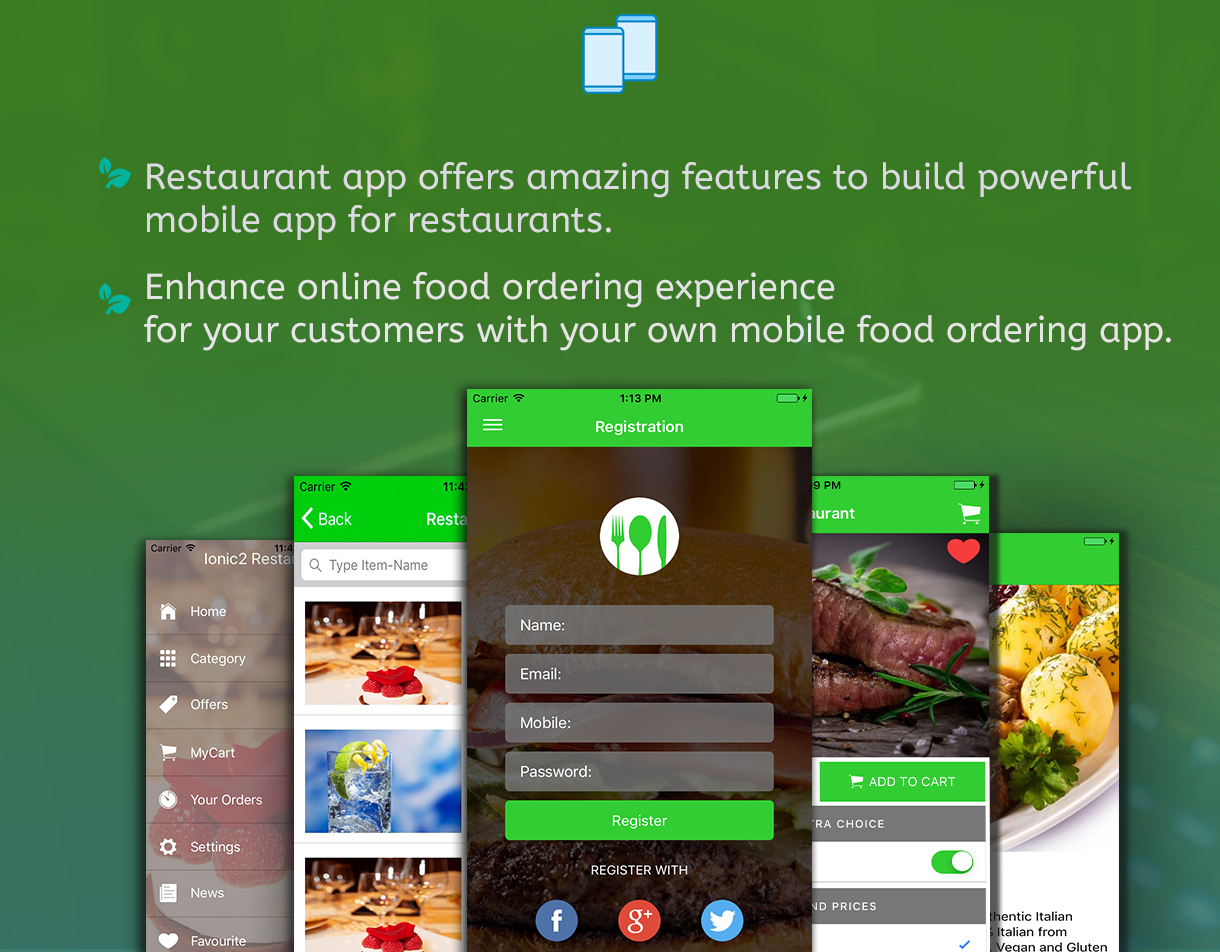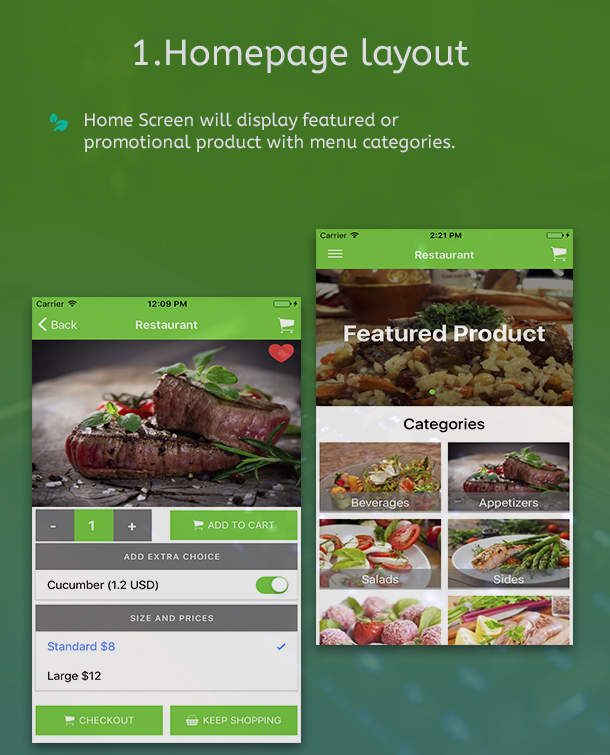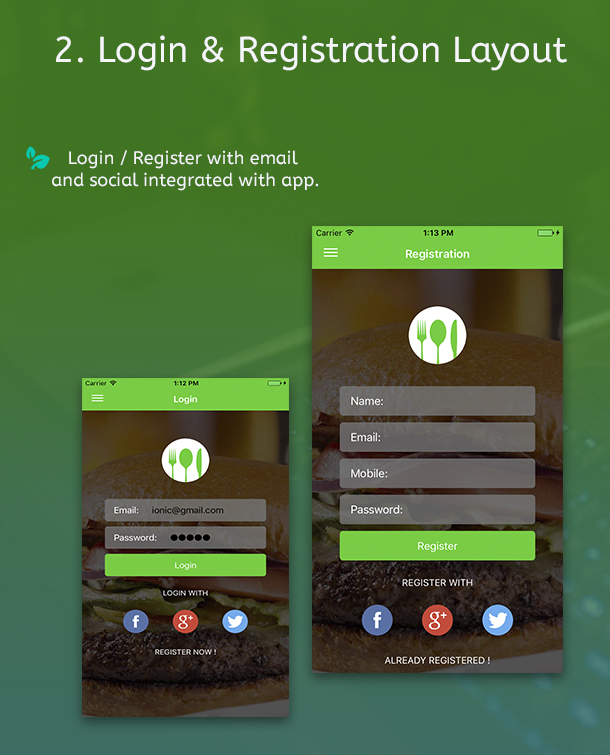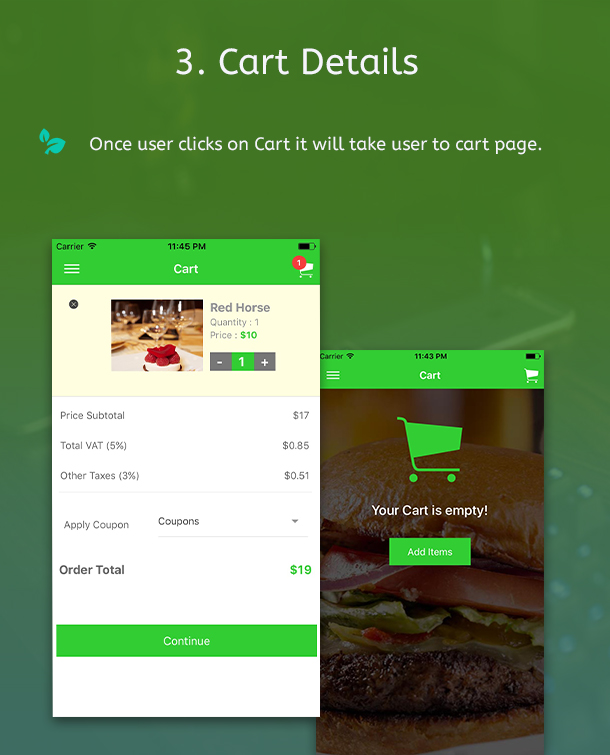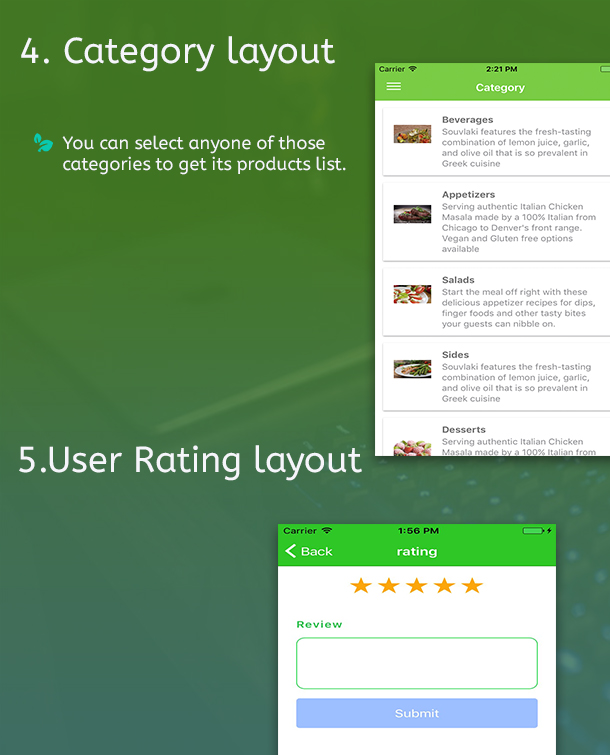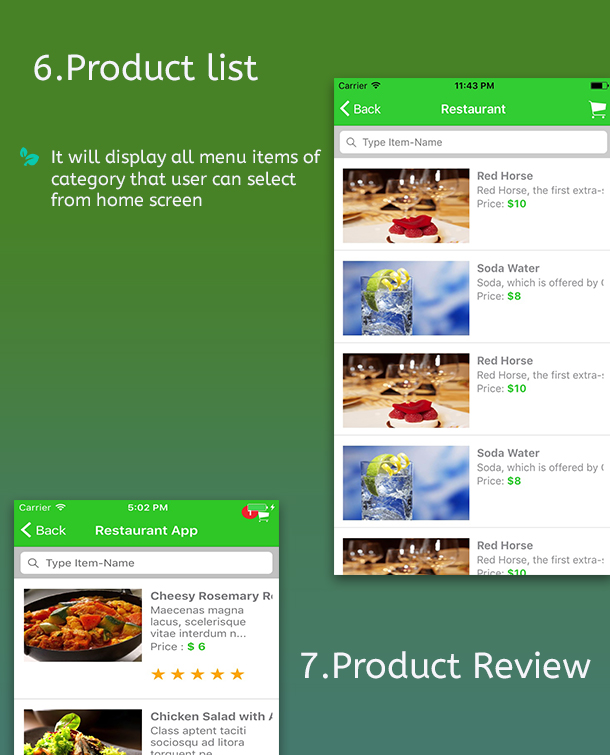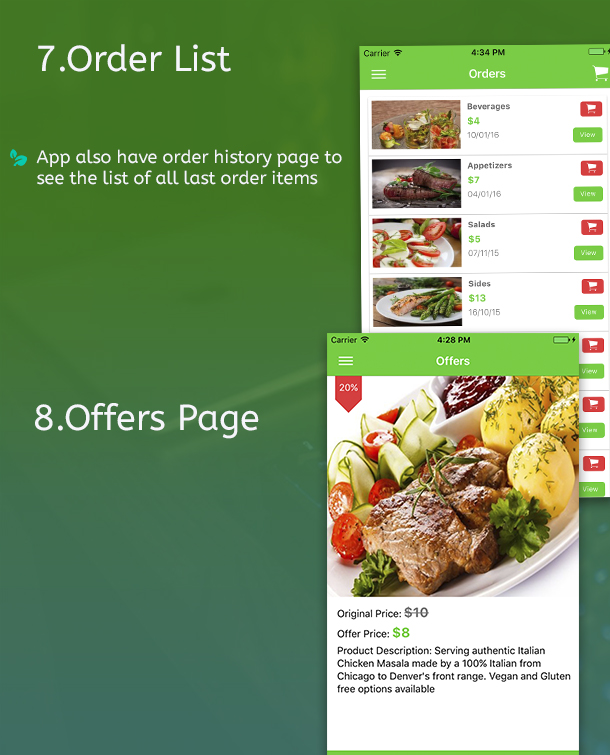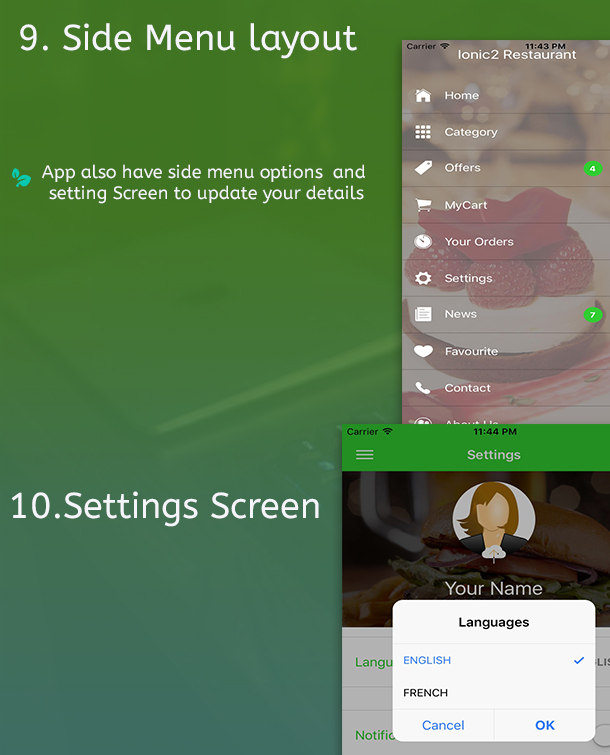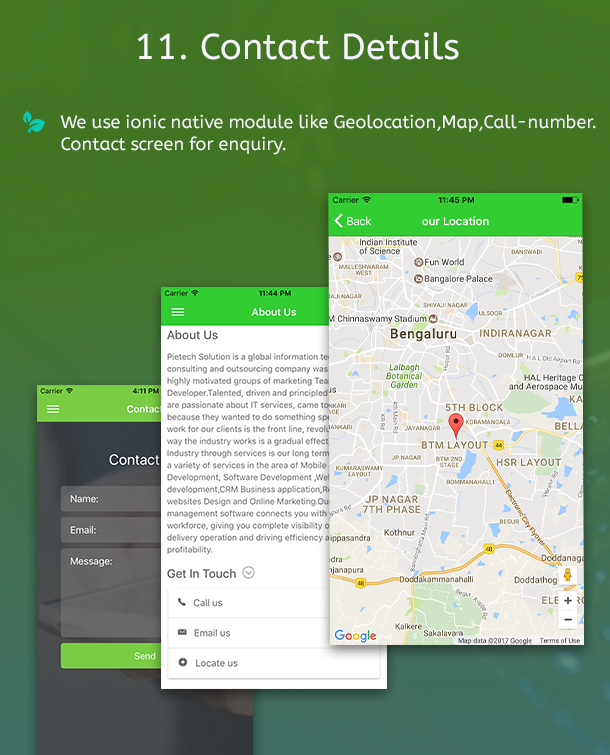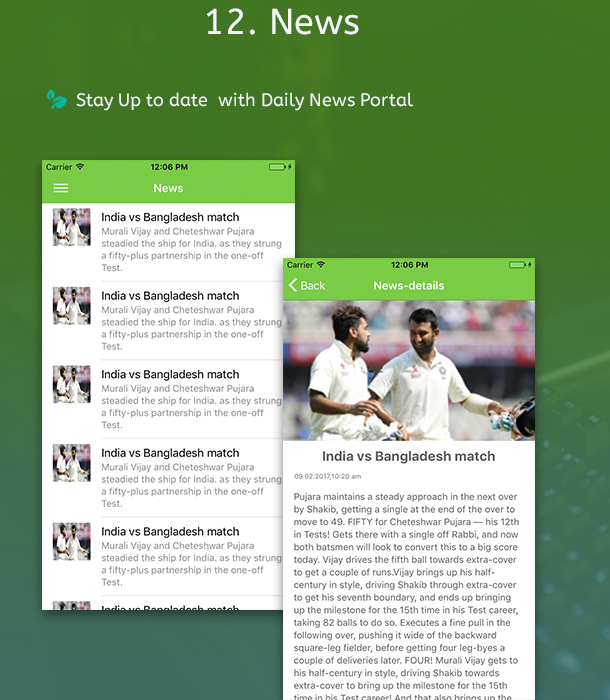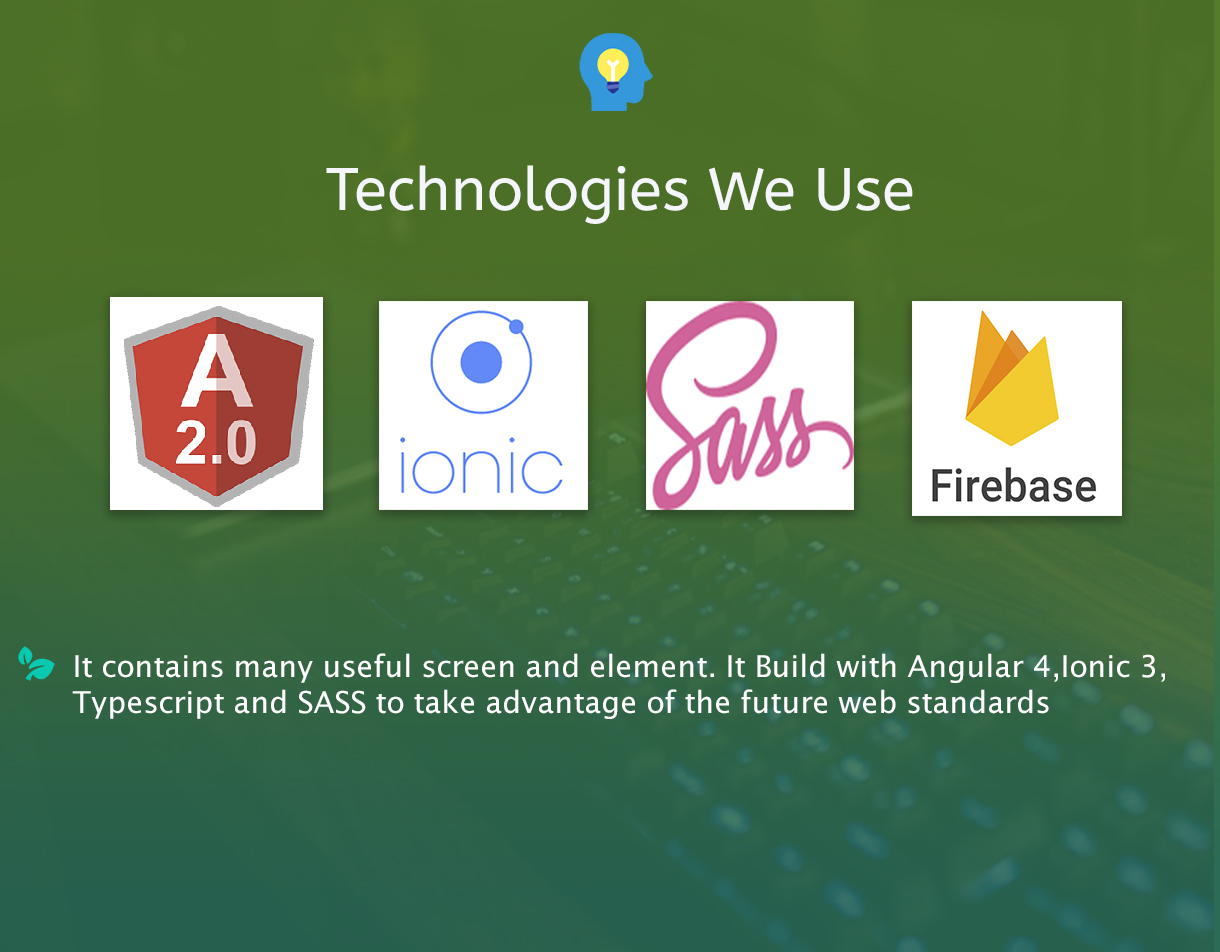 In Firebase version we forget to upload dummy JSON data so you can download from this URL and use
https://www.dropbox.com/s/qd3kg37wcoieo5m/restaurant_demo.json?dl=0
.
Email to info@ionicfirebaseapp.com
Visit our official website: https://ionicfirebaseapp.com

Please Follow below command:
#Install Latest Ionic Framework $ npm install -g ionic@latest #Browse the App Navigate to project directory #Install package.json dependencies $ npm install #Test your app on multiple screen sizes and platform types by starting a local development server $ ionic serve or $ ionic serve --lab #Build iOS ( you need Xcode to make IOS build ) $ ionic cordova platform add ios $ ionic cordova build ios --prod --aot #Build Android $ ionic cordova platform add android ( Make sure android studio and there SDK install correctly) $ ionic cordova build android --prod --aot #Deploying/Running on emulator $ ionic cordova run android --prod
OUR PRODUCTS
https://www.ionicfirebaseapp.com/products
 CHANGE LOG : 

 # UPDATE V 4.4.0 - ( 24th May 2018 ) 
 - Add same item to cart multiple times with different options
 - Minor CSS fixed on few pages and components . 
 - Chat page issues fixed 
 - Default currency bug fixes.
 - Docs updated .

# UPDATE V 4.3.0 - ( 2nd April 2018 ) 
 - Upgrade app with angular 5 .0.1
 - Few UI modified to look app better.
 - Minor CSS fixed on few pages and components . 
 - Docs updated .
​
# UPDATE V 4.2.0 - ( 20th Dec 2017 ) 
 - Delivery restriction ( Only accept order on added pincode by restaurant in backend). 
 - Booking table in app . 
 - Check all the table status history . 
 - Loyalty points modules ( Can config % earn from our backend). 
 - Minor CSS fixed on few pages and components . 
 - Docs updated .
​
# UPDATE V 4.1.0 - ( 28th NOV 2017 ) 
 - RTL ( Arabic ) support. 
 - Upgrade app with angular 5 . 
 - Profile image upload on Firebase Storage . 
 - Upgraded IONIC 3 to latest V3.9.2 . 
 - Cart item bag issue fixed. 
 - Minor CSS fixed on few pages and components . 
 - Docs updated .
​
# UPDATE V 4.0.0 - ( 4th OCT  2017 )
 - Firebase Chat integration with Admin. 
 - Order status tracking. 
 - Profile image upload on Firebase Storage . 
 - In Firebase API add services for all module instead of earlier one JSON rendering. 
 - Upgraded IONIC 3 to latest V3.6.X . 
 - Payment integration paypal + Stripe .
 - Upgraded angular4 version. 
 - Cart item bag issue fixed. 
 - Minor CSS fixed on few pages and components . 
 - Docs updated .
​
# UPDATE V 3.1.0 - ( 21th June 2017 )
 - Product rating on list page.
 - Updated and Tested with IONIC CLI 3. 
 - Upgraded Firebase and angularFire to V4.x .
 - User can leave rating and comment on each product after there order.
 - Upgraded IONIC 3 to latest V3.4.3 .
 - Upgraded angular4 version.
 - Ionic native app share.
 - Cart item calculation bug fixed.
 - Minor CSS fixed on few pages.
 - Docs updated with CLI 3.
​
# UPDATE V 3.0.0 - ( 10th May 2017 )
 - About us page added.
 - Updated IONIC Native Plugins to V3.
 - Upgrade IONIC 2 to IONIC 3.
 - Locate us MAP page for Restaurant Location.
 - IONIC native plugins Call to Number.
 - Social native Login with FB , TWITTER , G+  for Firebase Version. 
 - Coupon code Integration on checkout page.
 - i18 MultiLingual support. 
 - Contact Form with Email Composer 
 - Search item on category List page.
 - Push Notification with OneSignal.
 - Docs updated. 
​
# UPDATE V 2.0.0 - ( 27th Fab 2017 )
 - offer and news page added
 - Minor css improvement
 - profile page UI updated.
 - Firebase version ready 
 - Docs updated  
​
# UPDATE V 1.1.0 - ( 7th Fab 2017 )
 - Upgrade to Ionic Framework 2.0 Final
 - Minor css improvement
 - Contact page added
 - Favourite Module integration 
​
# RELEASE 1.0.0 - ( 27th Jan 2017 )
 - Initial Release


OTHER PRODUCTS