Online Demo
Project Features
70+ hanging styles, colors & gradients
175+ animation effects (for page onload and on mouse movements)
Inbuilt demos & create your own hangers
Hang Social media, images, videos, HTML codes, Advertisments, Menu items, Buttons (like Sign up, Subscribe, Buy, Download) and more. View Screenshots
Admin panel (to control dimensions, colors, spacing, position, animation, hanging icons, URLs, Uploaded media etc.)
Implement on a Whole webpage, Inside any blog post or inside any tag element.
Create unlimited hangers
Multiple hangers on a webpage
Single line implementation
Browser compatibility (Google Chrome , Mozilla Firefox , Opera , Safari , Internet Explorer ).
Admin Panel screenshots
Control Spacing of Hangers and of Hanger Plot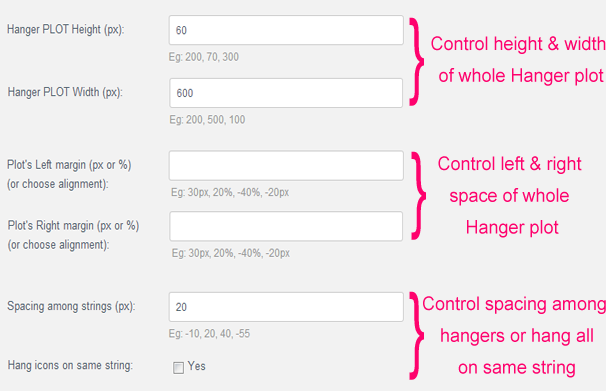 Hangers and Media dimensions