A new complete domestic service PHP script with powerful admin panel features
- Handyman.

Live Demo – Cleaning Service PHP Script
The details below can be used to login to the demo:
Live Demo: http://demowpthemes.com/handyman

Username: 9874563210
Password: demo

Admin panel Demo Link:
http://demowpthemes.com/handyman/admincp
Username: admin
Password: admin


(Note: After Extended License purchase please contact us for installation )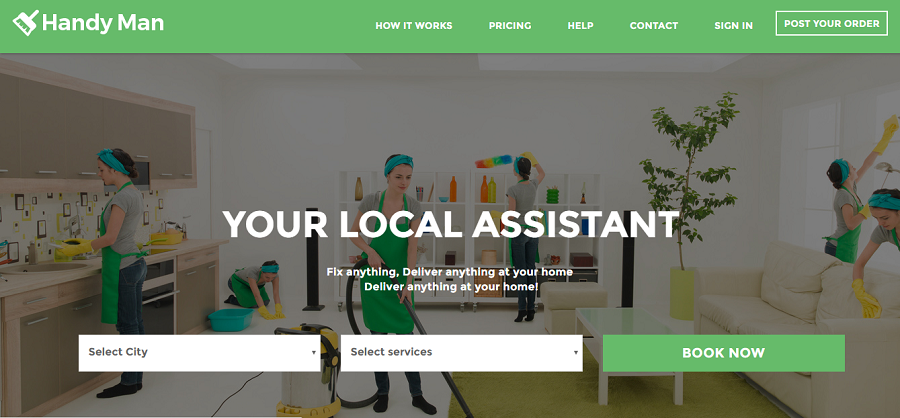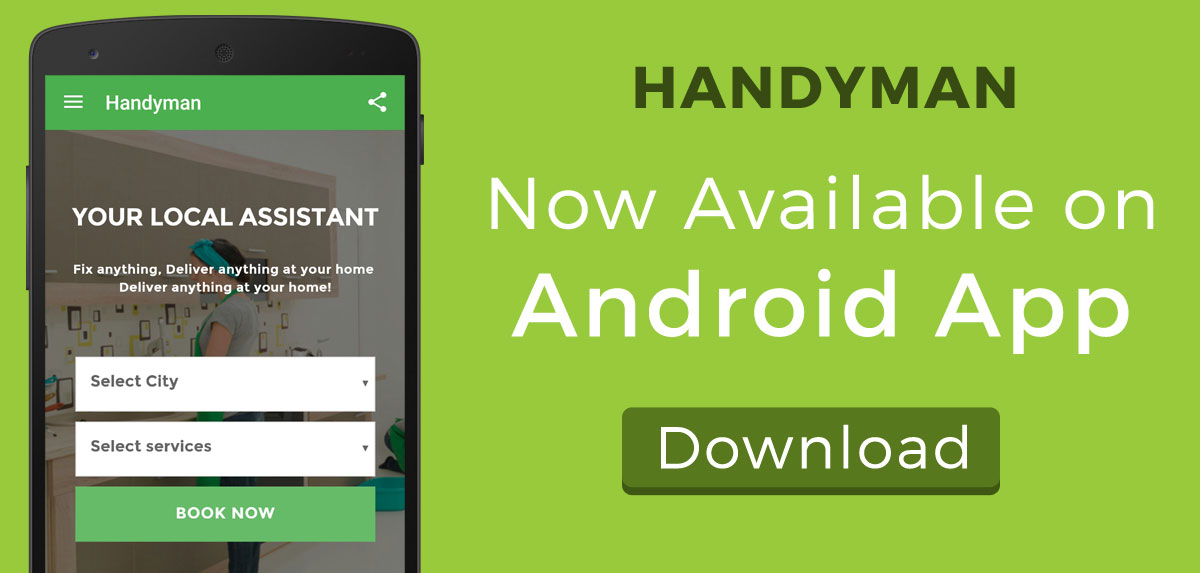 Fully functional Domestic Service PHP script
Handyman helps you to launch fully functional cleaning service php script. its works like plug & play.
Documentation
Extended documentation available for clean master
Mobile Friendly
Responsive mobile device features are available.
Login / Registration
User login & registration available
Post order
A user friendly form available to post a order. Admin can manage service available area pincodes from admin panel
Add / Remove Services
Admin can add / remove any services & sub services from backend.
Manage orders & users
Admin can manage orders & users easily from admin panel
Hire a cleaner
Anyone can apply for cleaner job through a form submission. admin will be notified after submission
SEO friendly
Finally its comes with SEO friendly. Admin can manage keywords & meta description from admin panel.
Support Tickets
Let you open tickets to keep track of any incident. It also supports email tickets – support@migrateshop.com
Version History 2.2: (Dec 5, 2016)

 - Few bugs fixed
 - Documentation updated

Version History 2.1: (Jul 22, 2016)

 - Post order issue after login
 - Responsive fix

Version History 2.0: (Jul 7, 2016)

 - Paypal added
 - Improved few features.

Version History 1.2: (Jun 30, 2016)

 - Few bugs fixed
 - Security improved
 - New features added

Version History 1.0: (Jun 22, 2016)

 - Initial release

Other Scripts