Frontend for multipurpose & real estates is a new frontend for
SmartEnd
dashboard.
Demo:
Features:
All features of SmartEnd script is available.
Demo preview photos not included.
Responsive Bootstrap Flat Design.
Two Languages ( English & Arabic ).
Two directions RTL and LTR.
Ability to control style settings and colors.
Ability to control logo,fav icon, backgrounds.
Dynamic menus and pages.
All topics type: text pages, photos, videos add audios.
Multi maps and locations with every topic
Multi Photos with every topics.
Enable/Disable Comments.
Get all topics for every user.
Search Engine in all site sections.
Enable/Disable Order form for every topic.
Topic details format with advanced text editor.
Multi categories with Fontawesome icons.
Ajax forms for contact page, newsletter subscribe, comments and orders.
Ability to enable or disable Captcha.
Multi places for Ad Banners.
Home page slide show banners
Latest topics on home page
Control all social networks links.
Share script for : facebook, twitter, google+, linkedin and pintrest.
Visits counter for every page.
Most Viewed for every section.
Two styles for footer.
Enable/Disable newsletter subscription form.
Enable/Disable Pre loader.
Installation:
You must have SmartEnd dashboard pre installed.
Upload & Replace "resources/views/frontEnd" folder to this path: resources/views/
Upload & Replace "public/frontEnd" folder to this path: public/frontEnd/
Optional: To install the demo contents continue to the next Step.
Clear Cache: run this command: "php artisan cache:clear" or delete cache from file on "storage/framework/views/"
Demo Contents installation (Optional):
Upload & Replace "uploads" folder to this path in your project: public/
Set permissions for upload folder and it's sub folders to : 777
To install the Database Drop all old tables & import this file "demo_contents.sql"
Add two new language vars to this file "resources/lang/en/backLang.php" and also to "ar/backLang.php"

    'PropertiesForSale' => 'Sale Properties',
    'PropertiesForRent' => 'Rent Properties',

You can change translation as you need.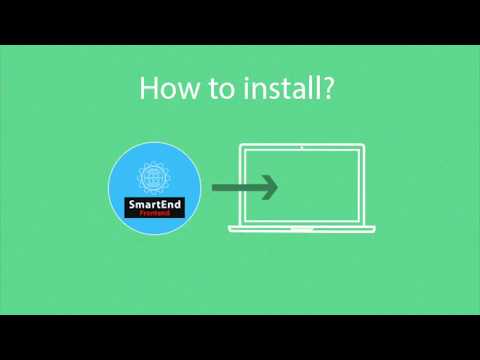 Changelog:
May 18, 2018

- Update to latest version of SmartEnd dashboard features.

April 23, 2018

- Update to latest version of SmartEnd dashboard features.
- Change Arabic fonts.

January 18, 2018
Resolve: CSS/JS Paths bug while running on local machine.
December 15, 2017
Release of this script on Codecanyon.