iOS and Android versions can share the same database on back4app



23 May 2020
• Added "Apple sign in" method
• Updated code to iOS 13.4.1 and Xcode 11.4+ version for new permissions and features support

6 August 2019
• Upgraded Login, Sign Up and Home Screens with Latest design patterns 
• Improved List designs, text and layouts for all screens 
• Improved the design of the profile screen and updated the design of buttons
• Upgraded application to support the latest versions

25 May 2018
• Accordingly to the new EU GDPR terms, I've updated the 'tou.html' file and Documentation.
IMPORTANT: This means that if a User asks for his/her Account deletion, you must do it within 24 hours, as the GDPR's "Right to be forgotten" Article states (LINK: https://gdpr-info.eu/art-17-gdpr/)

3 April 2018
• Updated to recommended settings with Xcode 9.3
• Updated the 3 Facebook SDKs (because of Swift 4.1 release):
FBSDKCoreKit.framework
FBSDKLoginKit.framework
FBSDKShareKit.framework

13 December 2017
• Added the possibility to send an image attached to your message

6 December 2017
• Initial release | XCode 9.x project, Parse SDK hosted on back4app

Think about a message in a bottle, in a digital way: that's basically FlyWord, a Universal App Template where you can send messages to specific locations in the world and have people find them. Once a user finds a message, he can choose to throw it away forever, keep it and contact the message sender via the built-in chat.
If you find a message, it becomes automatically yours and will not be visible to other people – it's like when you find a message in a bottle, it's yours forever.
This is an innovative and fun application for who is looking for new penpal friends, establish relationships around the world or simply have fun.

FlyWord includes a Report inappropriate content feature, block/unblock users in Chats, embedded iOS MapView and Terms of User HTML file, along with an Account screen where you can see the messages you've sent, the ones you read and your active chats.

Since its backend is by Parse you don't have to buy any domain/hosting, there are NO PHP files to upload to a web server so you'll save some money for server side.
FlyWord is a native XCode project, Swift language, Storyboard, Universal, super easy to customize, backend with Parse SDK hosted on http://back4app.com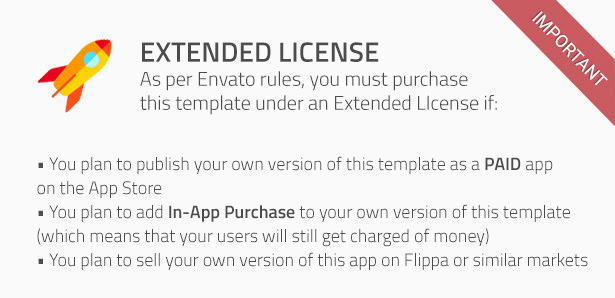 I'm new to Xcode UI interface, any help?
Sure, start by reading this tutorial, it will surely help you get familiar with Xcode and its UI interface: https://hubpages.com/technology/iOS-About-Xcode-and-its-interface
About Parse SDK and back4app
Read this article for more info about back4app and Parse SDK: https://hubpages.com/technology/Parse-SDK-will-not-shutdown-in-thanks-to-back4app
Can I host Parse Server on my own server?
Yes, although I don't provide support for the setup process, you can read the official Guide here: http://parseplatform.org
I get a Code signing error in Xcode 8.x
That's a bug of Xcode 8 with macOS Sierra, check this sample video to see how to fix it: https://youtu.be/z2LemT1_LqA
How to remove AdMob banner ads
Check this video out to see how to remove the code that shows AdMob banners: https://youtu.be/d7JDvg5rlUE Keep in mind that you must repeat the shown steps for every .swift file that contains this line on the top:

import GoogleMobileAds
What about free support for this template?
I can offer free support for bugs encountered in the original code. Instead, if you've edited the code and messed something up with it, I may apply some fee to fix it either via TeamViewer or by checking your app project files directly on my computer.
Should I use the latest version of Xcode to edit this template?
Yes, I always update my apps to the latest version of the IDE.

XCode 9.x project – Swift – 64bit
iOS 8+ – Universal – Storyboard
AdMob banners
Send messages at specific location with the embedded Map
Attach an optional picture to your message
Push Notifications for Chat messages
Account screen with Sent and Found messages lists, Chats and How it works screen
Edit profile screen
Throw messaghes away forever and Report inappropriate users
PDF User Guide and PSD included
Easy to customize | Well commented code

Apple Mac with its latest OS version installed
The latest version of Xcode and some knowledge about its UI interface
Photoshop or any other image editor software
An Apple Developer account to submit apps to the App Store
An AdMob account to generate your own banner UNIT ID
A free account on https://back4app.com and/or https://adminca.com