=== DOWNLOAD APK TO TEST ===

https://www.mediafire.com/file/i1xyq01ry265ld3/ftdownloaders.apk

- The best FT Downloader, easy interface, user experience we support many downloaders from social like, Facebook downloader , Twitter downloader,
- Download all Media files in One Application Videos, Gif, and Images to gallery With more developed functions that you can't find in any other application. Simple Interface.
=== 2 DOWNLOADER ===
With facebook Downloader you can download Video MP4, Gif and image
With Twitter Downloader you can download Video MP4, image and gif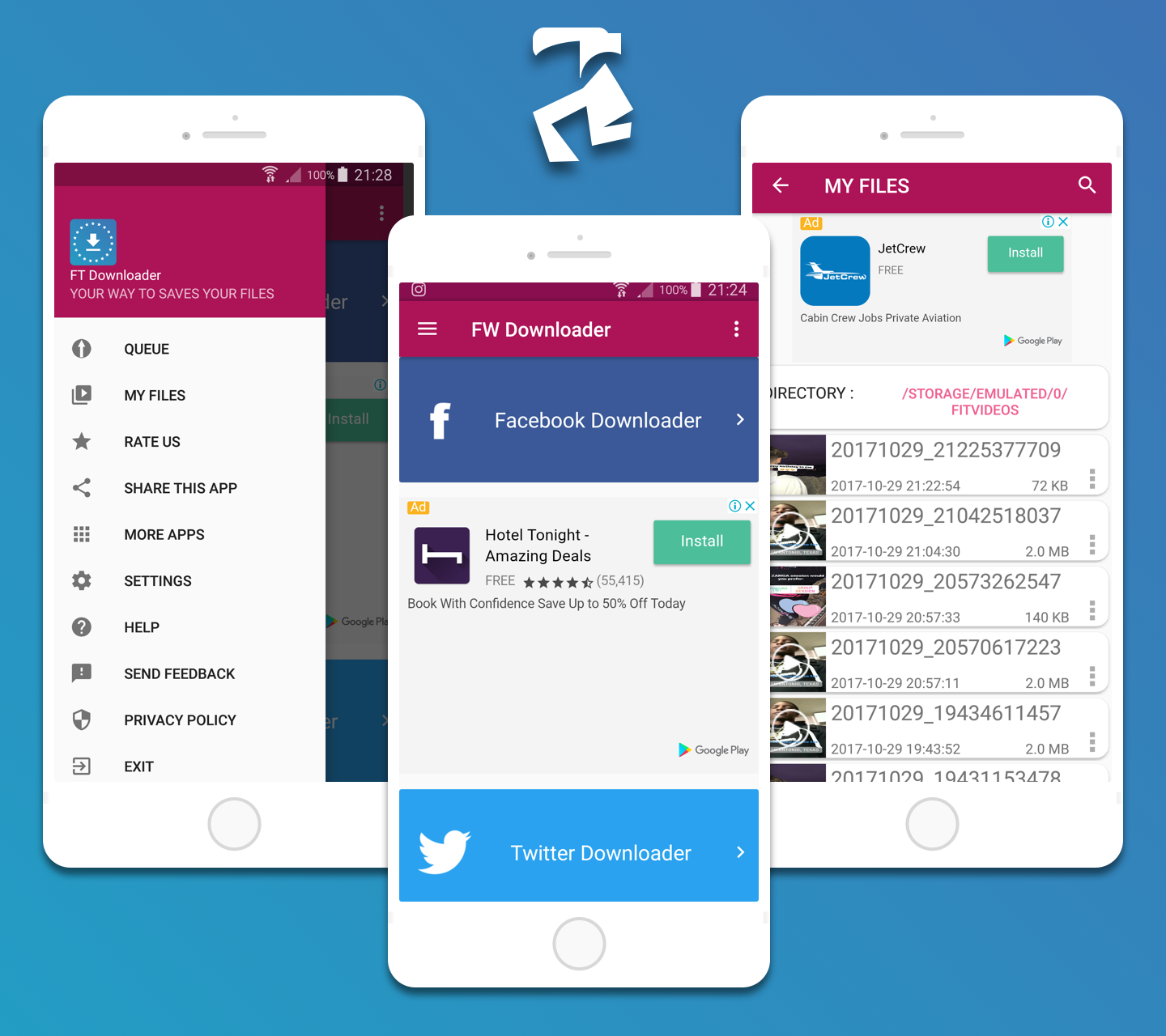 === ADS Network ===
Admob
Startapp
Facebook audience network ADS
=== Features :===
Android Studio 100% Easy to Reskin you ca upload to playstore directly
Download from Facebook , Twitter
Compatibility With Marshmallow android 6.+ & Nougat
Easily Download Image, GIF and Video From Social Network
Admob Banner , Interstitial and Native ADS Integration
Facebook Audience Network SDK Banner & Interstitial
StartApp Banner & Interstitial
FireBase push notification & analytics
Settings Activity
Files Manager
Easy to Reskin
Enable / Disable StartApp.