Facebook Photo Gallery
Facebook Photo Gallery is an Android app template that lets you create a beautiful gallery application from Facebook albums. Photos are synchronized in the background and users get a notification when there are new ones. You can choose one or more albums to synchronize based on their name, id or creation date. The app has Facebook Audience Network native ads built in and the ad frequency can be easily adjusted. Full source code and documentation with detailed instructions are included.
Check out a sample app here:


Sample usage ideas
A celebrity's photo gallery based on their wall photos or specific albums
A photographer's portfolio app
An app with product photos from an online store like Etsy
A comic reader app based on an artist's page on Facebook
A personal photo album to share with friends and family
Features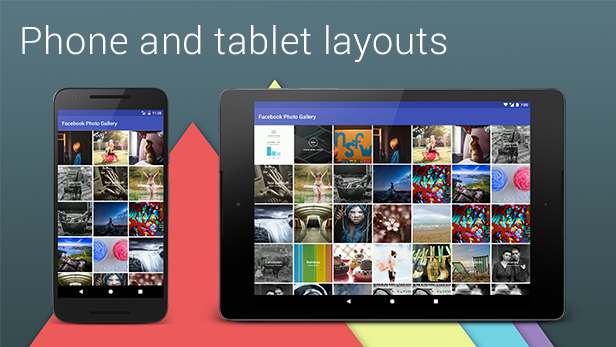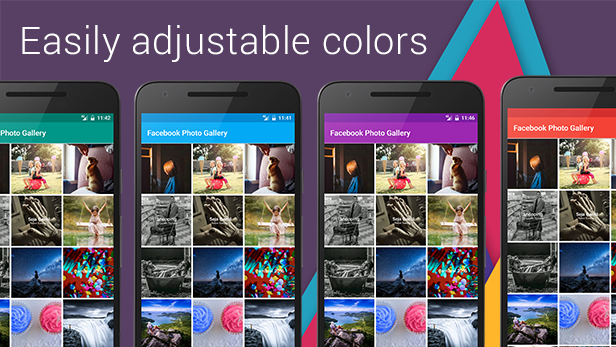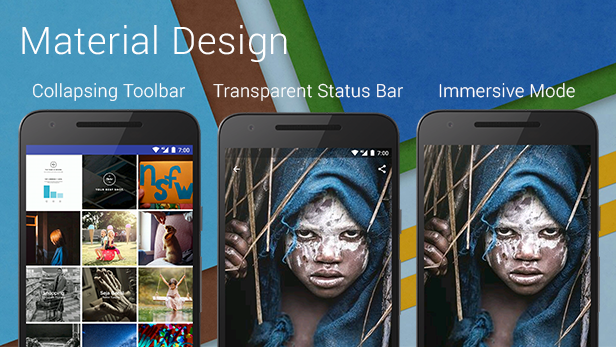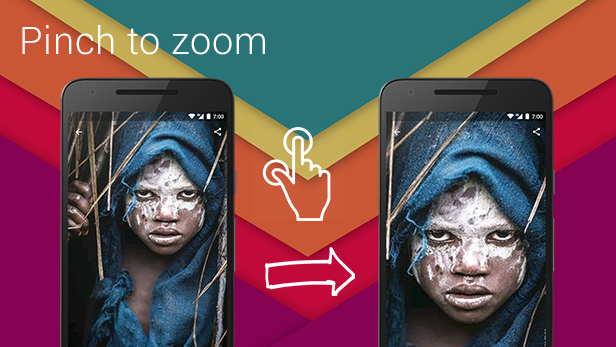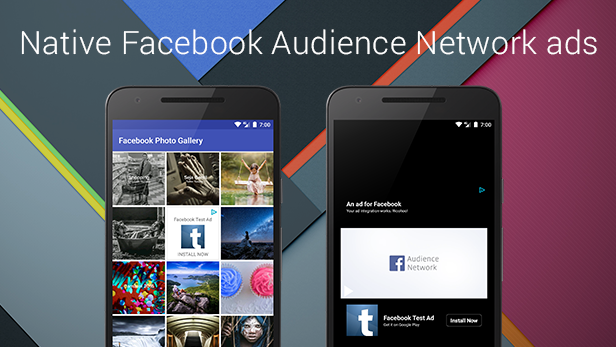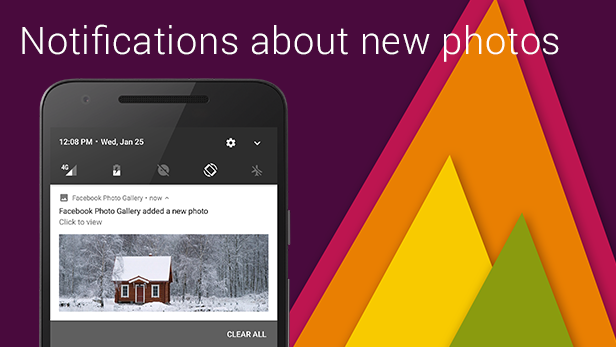 Technical Details
Facebook Photo Gallery uses:
Facebook Photo Gallery doesn't ask users for any permissions.