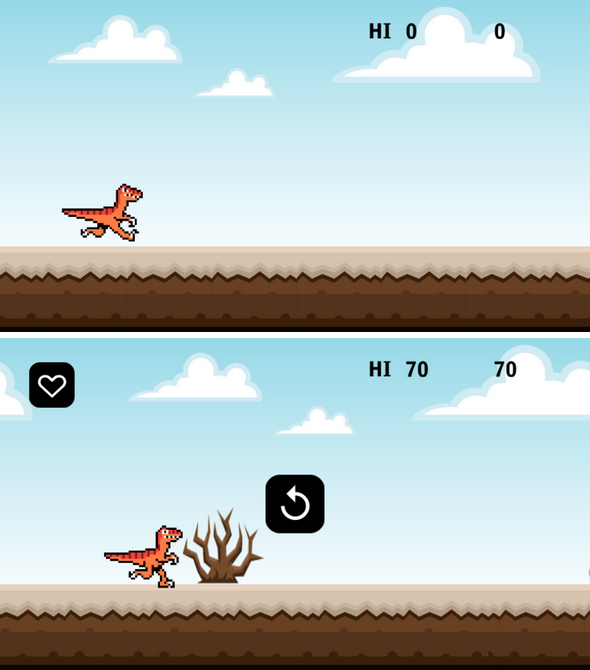 This game DINO T-REX CHROME RUN made by buildbox software Based by Cocos2D Library.
Control your cute Dinosaur to jump over obstacles to continue the score! Colourful Dino T-Rex Runner from an easter egg game of Google Chrome Very simple, pure fun. tap the screen to make Dino jump. avoid obstacles.
Main Features Template:
Button:
Universal (phone & tablet)
Rate Button
Review Button
Online Leaderboards
Google play services
Ad Network:
AdMob Banner
Admob Interstitial
Chartboost
Game Play:
Up To 30+ Level
Endless Game
For reskin just follow the documentation.
THE PROJECT SUPPORTS ANDROID STUDIO AND ECLIPSE