Introduction
Controlr is a great starting point for the creation of a smart house (the Internet of Things conception) mobile control application. This template is based on the cutting edge AngularJS framework from Google and provides a great flexibility and extensibility.
Please note: Controlr is focused on building native/hybrid mobile apps rather than mobile websites (but you still can use it as a regular web application in any webkit browser like Chrome of Safari). If you are looking for a multi-purpose mobile web application rather than a hybrid try this high-rated Lemonado template: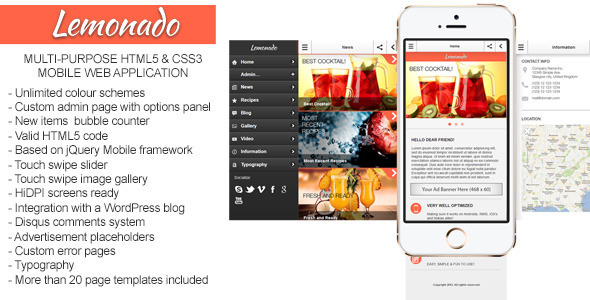 Cordova/PhoneGap
HTML5 makes this template runnable on most modern web browsers, smartphones and tablets. Use Cordova/PhoneGap and convert the theme into a functional hybrid mobile application.
Compatibility starts from iOS 6+ for Apple devices and Android 4+ (with some support for 2.3)
Native Mobile Application User Experience
On preview page go to the Actions menu and hold on an action title to see an action sheet.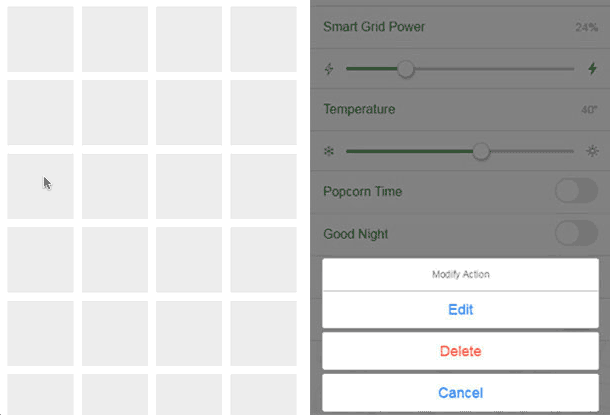 Customization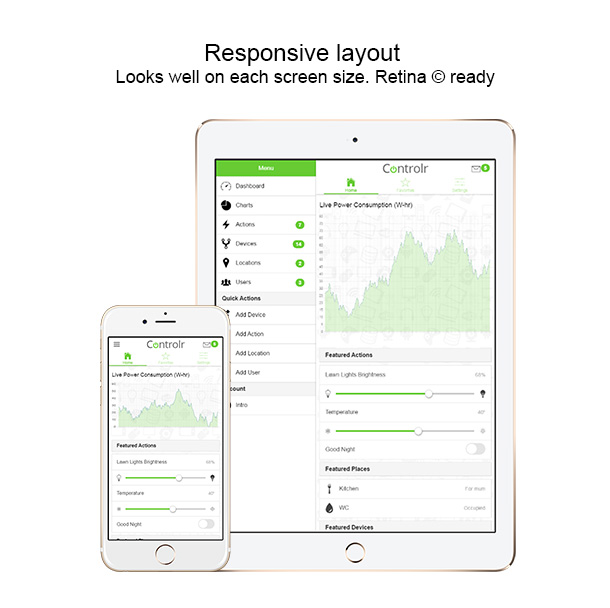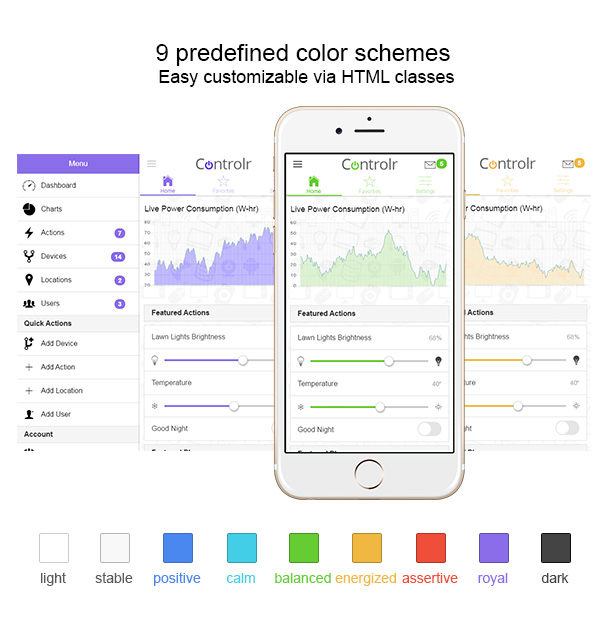 Controlr comes with free and open-sourced icon font with over 500 icons to choose from.
There are several animation classes predefined that you can use:
fade-in
nav-title-slide-ios7
no-animation
reverse
slide-in-left
slide-in-right
slide-in-up
slide-left-right-ios7
slide-left-right
slide-out-left
slide-out-right
slide-right-left-ios7
slide-right-left
Use it by yourself or for a client
If you know what does means Arduino, Web API, JSON, etc. or you want to build your own house control center with both mobile and desktop support – this beautifully designed application template is for you. Monitor a Wi-Fi device, collect data from a weather station or just control your lights and reduce bills for electricity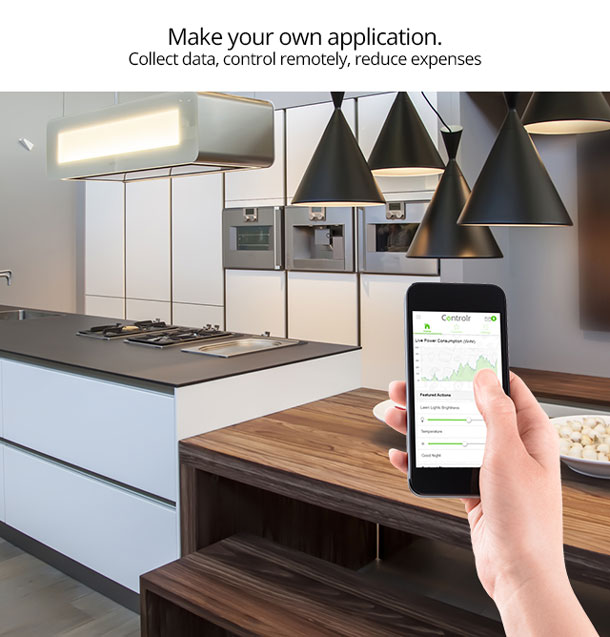 Documentation
Here is a documentation online.