Sweet Christmas musics by plastic3 :
http://audiojungle.net/item/christmas-logo/77775
http://audiojungle.net/item/jingle-bells/144956
1. iPhone 5 resolution
2. change to cocos2d v2.x and fixed 25 warnings in xcode 4.5

Fixed a crash error on iOS 5.0 and iOS 5.1
=========================================================
UPDATE 20 July 2012 :

DEMO VIDEO:
http://www.youtube.com/watch_popup?v=XV0xb_HbNTA&hd=1

This game is iOS port of the flash version <Present Stacker Holidays Flash Game> by majd_abdul
Tap ccreen to release a present. Get a bonus for stacking the presents perfectly on top of each other. Stack as many presents as you can! Have fun

http://activeden.net/item/present-stacker-holidays-flash-game/891477
Cave Run Game – Cocos2D


iPhone Game : Dart Wheel – Cocos2D


Bow Hunting Game – Cocos2D / iPhone 5 Ready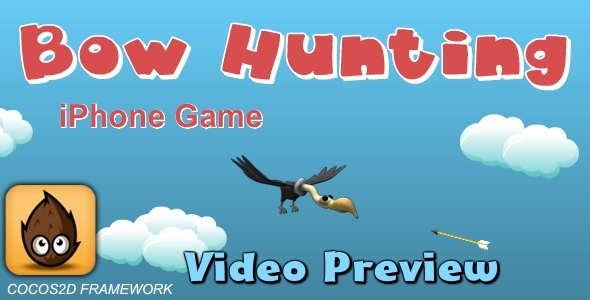 Credits:
Music is "Windswept" by Kevin MacLeod – www. incompetech.com

The sounds are courtesy of HYPERLINK "http://www.freesound.org/index.php" the free sound project.

Credits go to these authors for their great sound samples: propthis, HerbertBoland, justinbw

Please rate my file, I'd appreciate it

Thanks you