Description
Book of Poseidon is a HTML5 game. Book of Poseidon lets you spin the reels on your very own set of virtual casino slot machines to win coins and hit hot jackpots! Keep that coins pile growing by hitting our hot jackpots, playing in our super-fun bonus games and indulging in your hourly bonus wheel spin. This game brings Las Vegas excitement into the palm of your hand!.
Feature
Construct 2 project include
The game was made by construct 2 under 100 line, so you can edit anything of the game with free version (no coding knowledge needed). Learn More.
If you bought the Extended License i will reskin the game (use your graphics, create a new logo) one time for free
You can config:
Set starting credit
Enable/disable add credit button
Set credit when click the add credit button
Set YOUTUBE ID when click the add credit button
Set cost of line
Set maximum bet per line
Set all prize of symbol
Set language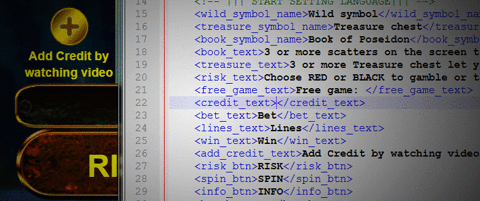 WARNING:
If you want to make a mobile app, i suggest you to reskin this slot