Book My Doc App is an online doctor appointment scheduling app for your patients. It is a one stop solution to put all the information in one place, where patient can make appointments, contact doctors and view the appointments from their  mobile itself. This is a truly automated hybrid mobile application for your medical practice, where you can build android and iOS doctor appointment application  to reach your Patient in real-time. The Book My Doc app aims to help Doctors, clinics, Hospitals etc to generate an exclusive Mobile Health  App which will have all information from which patient can select and set up appointments within the app itself.You can give your patients a medical appointment, with assurance , round the clock, with a few taps from their smart phone.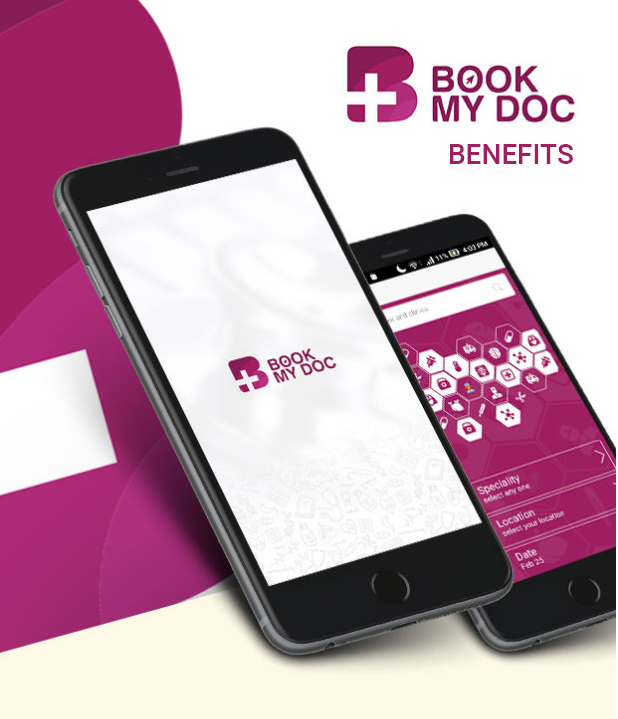 Benefits
Reduced waiting time.
Booked slot shown in colors.
Give medical care as quickly as possible.
Makes you to generate new patients.
Helps to stay ahead of the competition.
You can finally schedule your availability
Provide Best Treatment with Optimum Care
Proactive Response to Patient's Condition
Integrate Your BRANDING throughout the app
Features
Find nearby doctors in your network
Book Appointment with a tap
View Appointment slots
View and book at multiple locations
Easily handle multiple doctor calendars
Drag and drop functionality for quick appointment changes
Pre-built interfaces to top payment gateways
View full booking history
View previously Patient Rating.
Search for doctors based on

Specialty
Location
Available date
Particular Health Insurance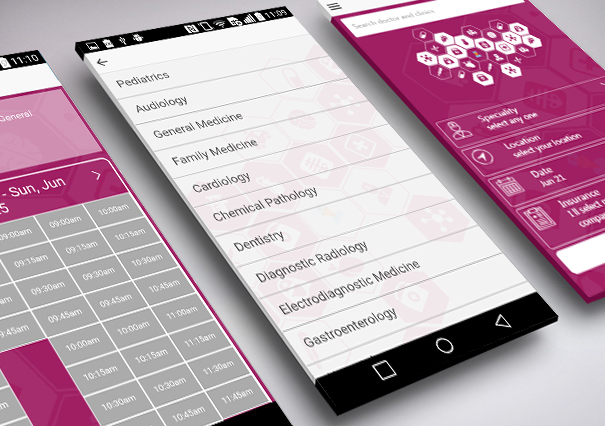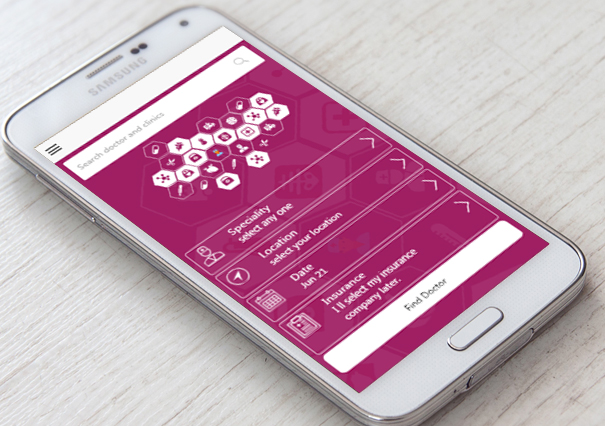 Additional Enhancement for Book My Doc
Customization for Doctor interface app
Customization for Social Login
Customization to add Multilingual
Customization for sms gateway
Customization for push notification
Customization for Payment Gatway
Customization for Doctor-Patient chat
Customization for patients to read different medical articles.
If you require any further assistance for Book MY Doc, please feel free to contact us at support@codeinfotec.com or visit us at www.codeinfotec.com. Our team of Book MY Doc is always ready to handle any of your requirements .
The functionality of Book My Doc App is fully depend on Book My Doc Webscript which consist of a highly dynamic admin dashboard.
CodeInfoTec Solution's  Speciality in Healthcare IT Industry
We are one of the leading  MHealth (Mobile Healthcare) App Development  service provider for any size organization from an individual doctor's clinic to large hospitals or even government healthcare organization. Enhance and streamline medical practice with Book My Doc,a convenient solutions to optimize and automate your daily practice routine.



_________________________$$$$$_________________________________