What it does
Improve your customer experience and fidelity and increase your sales with Birthday Card!
This module allows you to create personalized birthday emails for every single one of them that will be automatically sent on their special day.
You can completely custom your emails to better suit your needs because you will be able to include special discounts to accompany your thoughtful personalized birthday card.
All the variables are included in a very simplified and easy to navigate configuration panel so you will be able to use from the get go!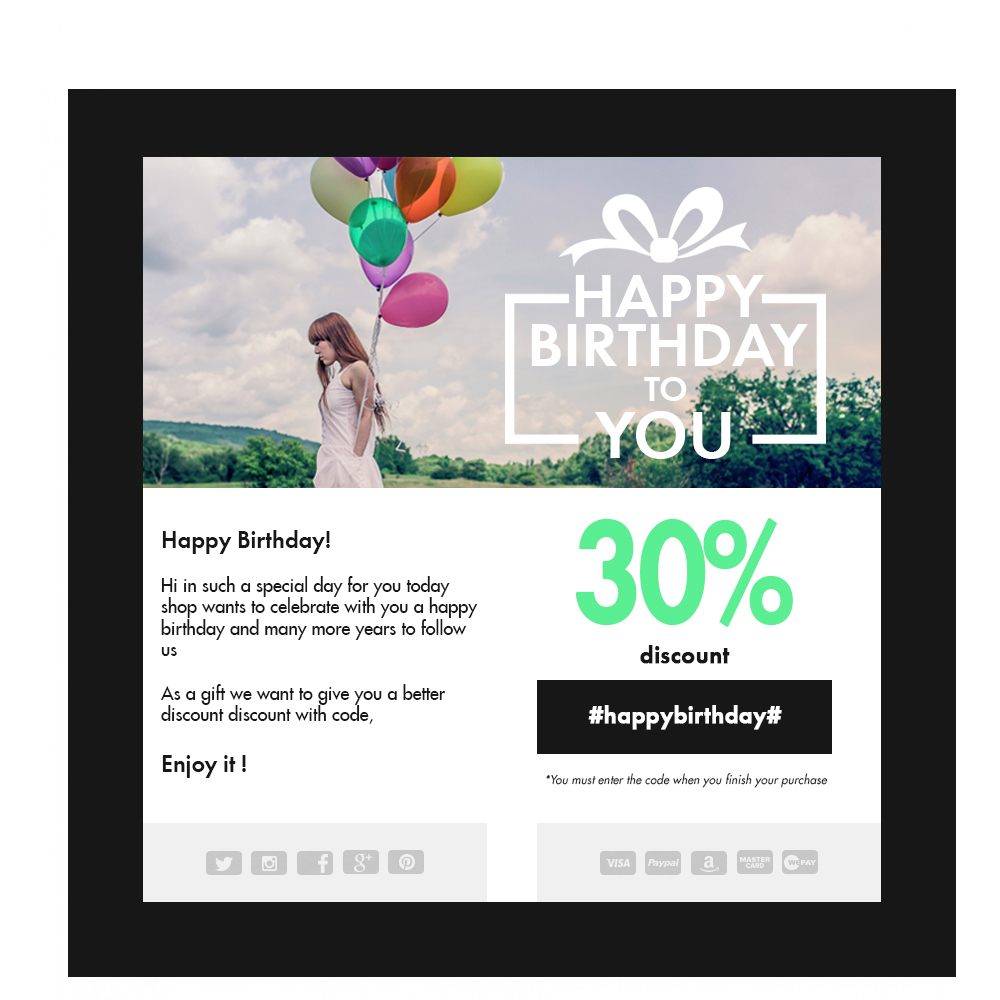 Features
Select it you want to make a discount or just send a message
Select what percentage or amount you want to implement in the discount
Select if there will be free shipping
Select the number of days the coupon will be active and/or there is a minimum order so it can activate
Others
To check the plugin you can use our demo panel:
URL: http://prestashop.trackglobe.com/admin3
User: birthdaymails@demo.com
Pass: birthdaymails
Changelog

1.1.8
- Minor fixes

1.1.7
- Now you can translate the subject of the email.

1.1.6.1
- Option to send emails only to buyers.
- Added translation in English mails.

1.1.4
- Fix email sends.
- Fix duplicate emails.

1.1.3
- Fix error
1.1.2
Initial release.