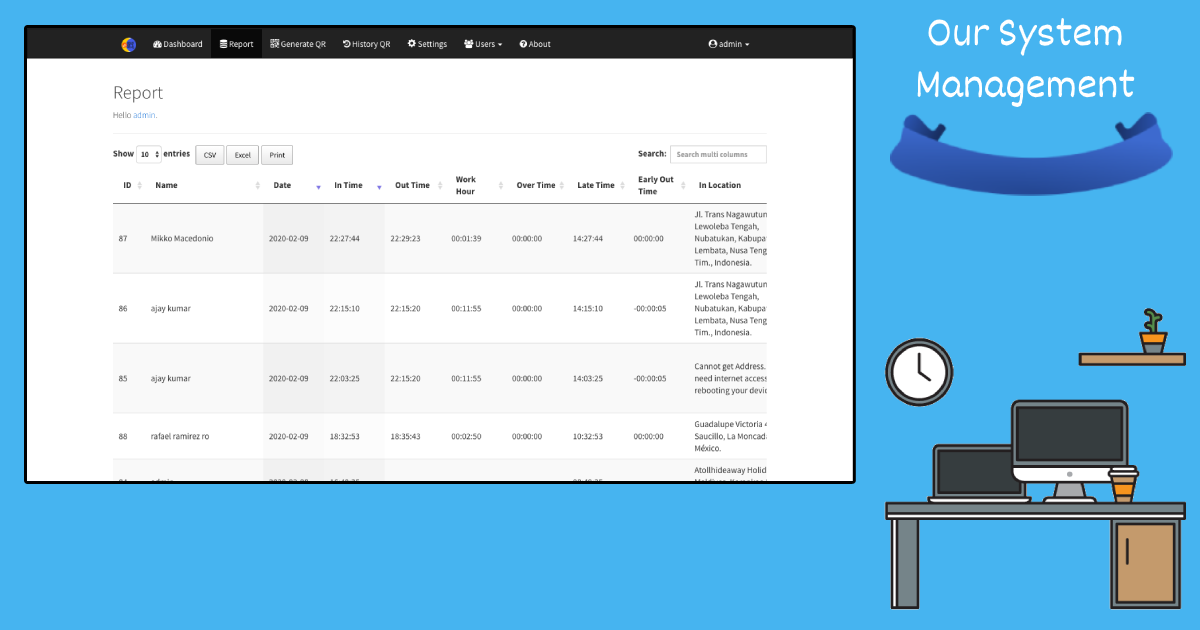 About this system?
This is an application for employee attendance. Track your employees/students online and save your employee's data to your database (MYSQL).
This application working with a system called Employee attendance with QR (Android App). Attendance login system based on Codeigniter.
Your employee will attend to scan the QR code.
Feature
Add user
Delete user
Ban, Unban user
Register new user sent to email token
Forget password
Role user level
Edit user profile
Gravatar user profile
Recaptcha by Google
List employees/students attendance
Export employee attendance to CSV, XLS, and PRINT
Check your employee attendance late or on time every day
Review your employee attendance for 1 week, 1 month, 1 Year, etc
Generate QR for your employee name
-New theme
-New build table with Datatables
-New Clean structure code
User Level
Admin -> is_admin
User -> is_user (Your Employee or Student)
Subscriber -> is_subscriber
Demo
System Management
App
Do settings
find the QR from the management system, Home -> Setting
This application is suitable for?
-Universities, attendance of students
-The company, for employee attendance
-Or else, to check attendance