Overview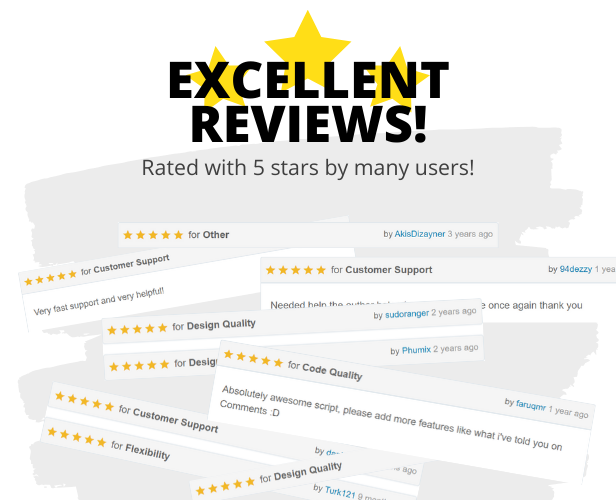 Anonymous is the first and only script to share and tell their stories, secrets in a completely anonymous way. The stories are divided by male or female gender, you can vote for the stories you like most and you can also comment on them.
URL friendly
Responsive
Create and manage Categories
Create new pages
Share on Facebook, Whatsapp
Set how many min/max characters for a story.
You can set whether the story will be immediately visible or must be moderated first.
Sticky side ADS banner or between stories.
You can set how many stories to show per page.
You can set how many comments to show in the story.
Set the minimum total of (comments+votes) to show the top badge.
Translate to your language in one file.
Check Google reCaptcha
Acceptance of Cookies
It also supports RTL viewing.
Advertisement
Of the truly profitable advertising spaces, the side banners follow the scroll of the page, in order to be always present and visible. You can also set them between stories.
Language
Translation in one file, open and edit in your language.
Administration Demo ScreenShot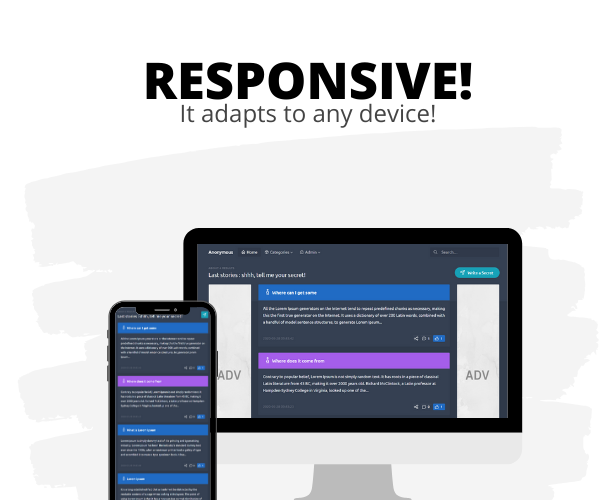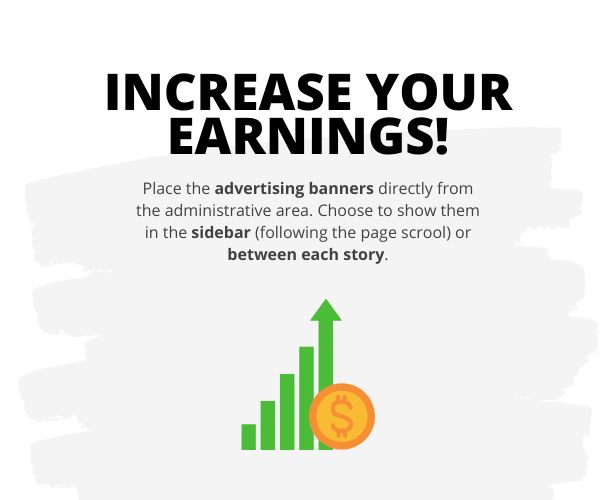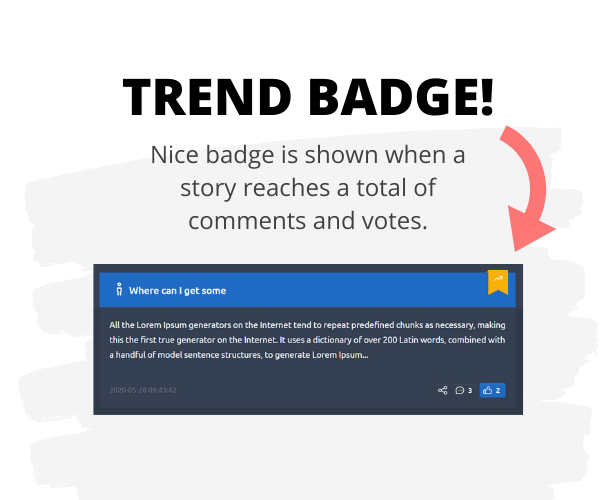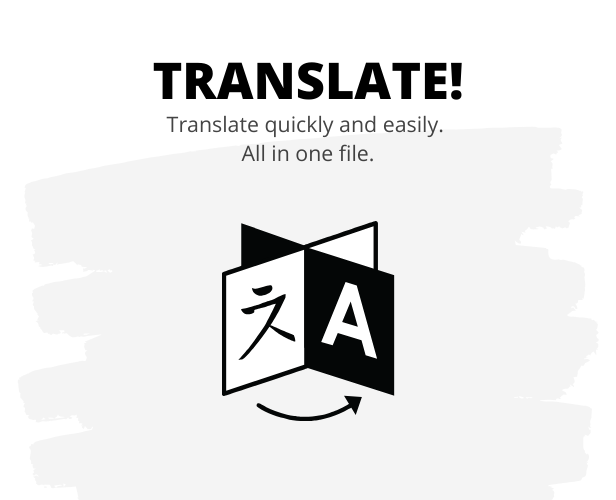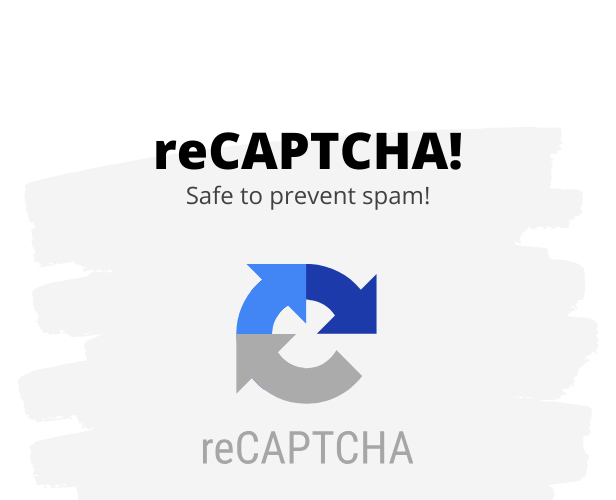 Minimum Requirements
The minimum requirements are those of the Laravel framework, check here.
History

24/06/2020
- Several updates, fixed some bugs
- Faculty to insert the age in the story
- Show the tales cataloged by male/female gender
17/06/2020
- Now everyone can vote on the stories (first only registered user)
- Fixed some bugs
16/06/2020
- Guests can comment on posts too (with reCaptcha)
05/06/2020
- Acceptance of Cookies
- User profile improvement
- Check Captcha for Sending a Story
- Added name/last name Fields in Registration
- Show user Avatars with initials first and last name
- Various improvements and some bugs fixed
01/06/2020
- Added footer
- Create and manage pages
- Setting min/max characters for sending stories
Release of the new version in 2020.
- Developed with Laravel