All-in-one Product Slider is the final responsive Prestashop slider you need to buy for your store.
It is a highly flexible module that you can use it as a Featured Product Slider, Special Products Slider, Top Seller Products Slider, Related Products Slider, New Products Slider, Most Viewed Products Slider, Custom Products Slider, Manufactures Slider or Get Product for Slider from any category. Plus, it can be hooked to any positions as you want.
It is an easy-to-use module to configure. Settings for number of items to display, number of items to scroll, slider speed. Settings for slide, navigation, rewind and stop hover, auto play. Also, with this module you give users a better customer experience with touch navigation with pure swipe gesture that you have never experienced before. It will increase your sales. Selecting to display or not, prev/next buttons, play/stop on hover. And many others customizable options for your store.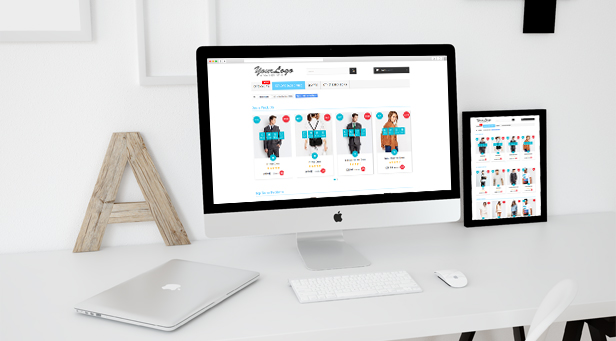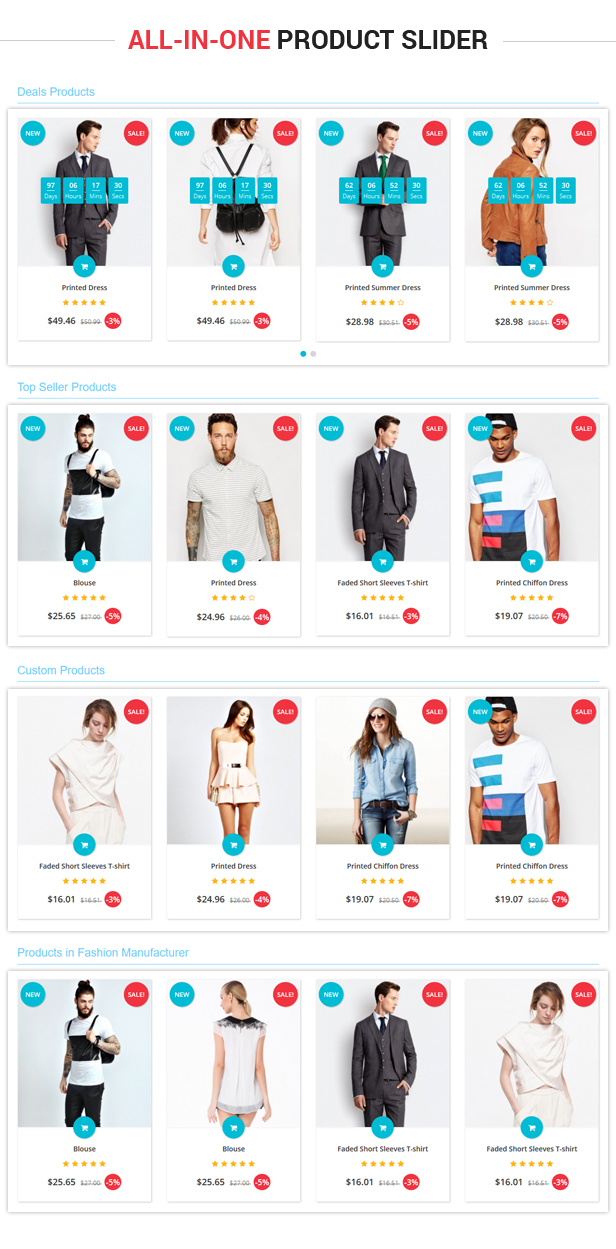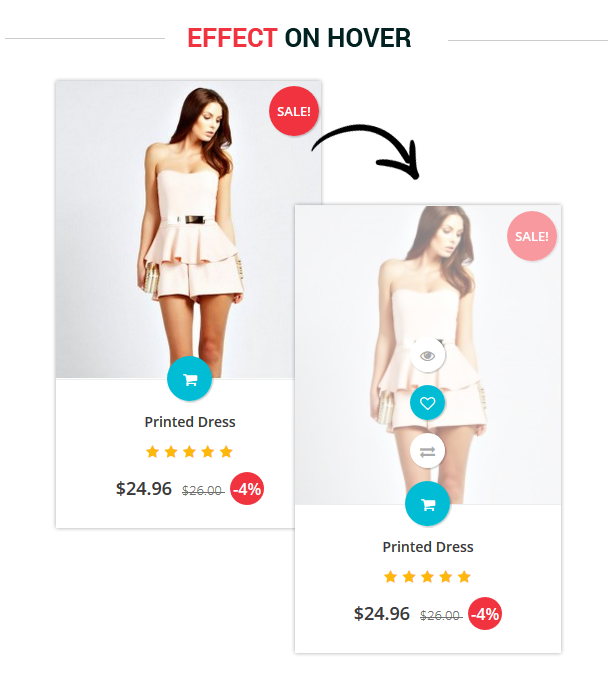 MODULE FEATURES:
Fully responsive – looks great from mobile to HD
Quickly configure in Admin with Ajax supported
Unlimited Hooks supported – It enables you to display this module on any positions or pages you like
Allow to choose which category sources to be shown
Allow to set number of products to be shown in the module
Customizable animation effects, buttons and navigation.
Support Prestashop 1.6.x
Support Responsive layout
Compatibility (IE9+, FireFox, Chrome, Opera, Safari…)
Source to show product: Featured Product, Special Products, Top Seller Products, Related Products, New Products, Most Viewed Products, Custom Products, Product from Manufactures, Product from Suppliers or Get Product from any category.
Easy installation and customization
Easy-to-use Admin panel interface
Add Hooks instantly
Support to open link in Same Window, New Window and Popup Window
Choosing the start slider when run this module at the first time
Change the speed of scrolling and pause on each slide
Support Multi-Language.
Support Multi-Store.
Touch for mobile devices.
Detailed documentation.
Free Updates and Support.

CHANGE LOGS
------------  VERSION - 1.0.0: Release on Mar-25-2016  ------------
[+] Initial version