Best Bootstrap Skins is list best of the best skins from twitter bootstrap to use on any apps.
Kanda Bootstrap skin
Kanda is a lightweight skin for Twitter Bootstrap 3, built with clean and minimalist concept. Easy installation and customization with step-by-step documentation. Kanda including LESS files and other useful jQuery plugins such as datetime-picker, daterange-picker, color-picker, sparklines chart, validation control by Nod!, dropzone etc..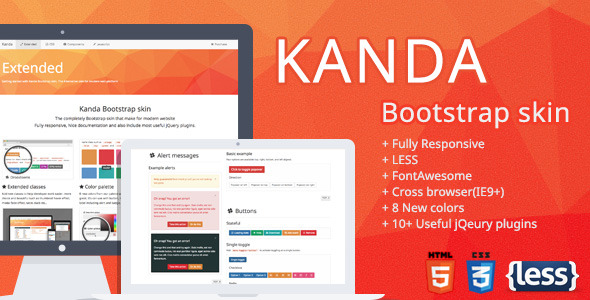 Droid – Bootstrap Skin
Kvelle – Multipurpose Bootstrap Skin
Kvelle is a multifunctional and multipurpose expansion set for Bootstrap with over 25 jQuery plugins and many new built-in features.
There are 5 colors to choose from and each color offers 5 swatches: main color, lighter, light, dark and darker. On top of that there's a neutral gray color for when you don't want to use color.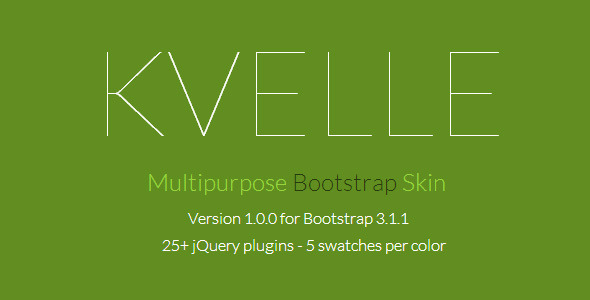 ---
14 Sales $9

20 Sales $7

159 Sales $7

405 Sales $9

130 Sales $9

123 Sales $9

445 Sales $11

167 Sales $6

14 Sales $7

618 Sales $9

182 Sales $9

84 Sales $11

563 Sales $10