Why Bootstrap Skins from CodeCanyon?
Bootstrap is an easy to use framework developed by Twitter,  just drop in the pre-compiled CSS  into your project and you're on your way!  Though Bootstrap is really just a toolset of CSS and HTML conventions,  it's built with Less, a flexible pre-processor that offers much more power and flexibility than regular CSS.  This specific set of code styling also works and displays well for iOS devices and other such gadgets and complements the popular flow of responsive design.
Creative and Affordable Bootstrap Skins
This collection of
Bootstrap Skins
are simple, basic and yet very creative, certain to help your website come to life.  Everyone wants a design that meets their specific brand look and feel and for that reason, our Bootstrap Skins exist to give you a wide variety of different styles, colors and options that you can apply and customize to enhance its appearance.
Lets take a look at a few of my personal favorites.
Elemento – Bootstrap Skin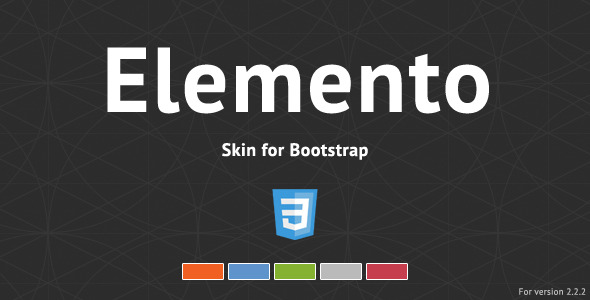 Elemento is a skin for Bootstrap, which means that can be used with any site built with the Bootstrap framework. With easy installation and customization thanks to the LESS files included. Elemento has many improvements to the original Bootstrap styles based on latest CSS3 functionality bringing all the potential of Bootstrap, with a fresh and clear new look, plus a ton of new features and plugins pre configured.
Bureau – Bootstrap Skin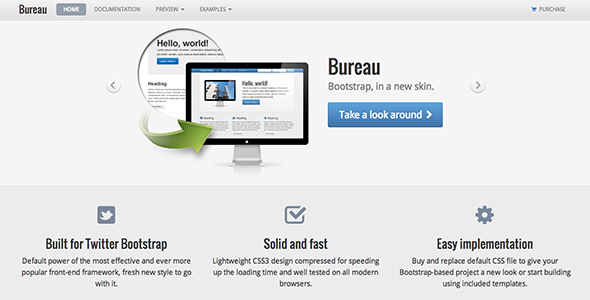 Bureau Bootstrap skin is a lightweight corporate-style set of CSS styles which gives you all the power of Twitter Bootstrap powered by a unique look, enhanced features and usage examples.
Metrostrap – Bootstrap skin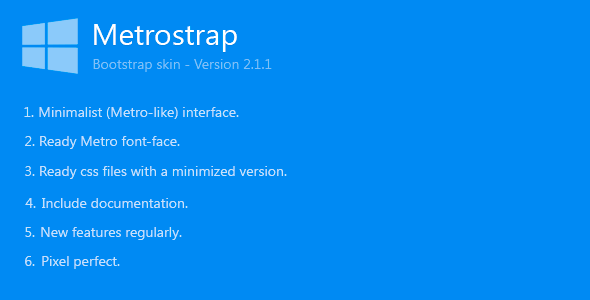 Metrostrap is a bootstrap minimalist (metro-like) skin that gives you a solid base to start your projects.
Sleeky – Bootstrap Skin
Sleeky is a clean and neat Twitter Bootstrap skin that changes framework appearance. It uses modified version of Cloudy UI Kit by Sebastien Gabriel. Be sure to continue below to view all the awesome Bootstrap Skins from our great authors!
You may also be interested in this awesome collection of Bootstrap Templates from ThemeForest.net
---
182 Sales $9

446 Sales $11

408 Sales $9

85 Sales $11

48 Sales $9

151 Sales $6

17 Sales $7

21 Sales $7

622 Sales $9