This plugin comes with two sections, Gallery Editor & Gallery Player
Gallery Editor: This allows you to upload and add images into editor view and create a collage or wall gallery using drag & drop feature, this editor view also has other features such as resizing, positioning, snapping, applying border & dropshadow. Using these options you can easily create a collage style gallery or wall style gallery like in the demo link.
Gallery Player: This will display the gallery items you have created in Editor view, it will react based upon the shortcodes that are generated from Editor view. This Gallery Player can be attached in Post or Pages.
Gallery player supports video(Youtube or Vimeo), images, external link. Also you can decide how to want to show the full view of images, either in light box or within the container.
Updates

v2.0
+ Responsive layout implementation
+ Swipe feature for touch devices
+ Android and iOS support
+ Header already sent bug fix

v1.0
+ Initial Release

QR Code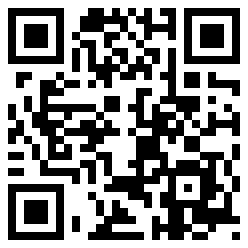 Credits
The images shown in the preview are not included with the item. However you can purchase from below links.
Author: macropixel
http://photodune.net/item/red-eyed-tree-frog/775355
Author: vibes35
http://photodune.net/item/battle-lines/151942
Author: hitdelight
http://photodune.net/item/coffee/639754
Author: OlegDoroshin
http://photodune.net/item/cup-of-coffee/842687
Author: Pressmaster
http://photodune.net/item/happiness/2468082
Author: andreasgradin
http://photodune.net/item/chess-girl/1522979
Author: Pressmaster
http://photodune.net/item/happiness/370508
Author: andreasgradin
http://photodune.net/item/vintage-car/1041331
Author: jorgosphotos
http://photodune.net/item/vintage-golf/2193076
Author: Teka77
http://photodune.net/item/old-lampshade/2805663
Author:ARZTSAMUI
http://photodune.net/item/paper-art/799359
Author:designsstock
http://photodune.net/item/coffee-art/2196216
Author:Yuri_Arcurs
http://photodune.net/item/happy-memories/646885
Author:Subbotina
http://photodune.net/item/yacht-sailing-against-sunsetsailboatsepia-toned/1802903
Author:epstock
http://photodune.net/item/golf-course-and-buggies/892613
Author:joytt
http://photodune.net/item/tent/576217