Intended Audience
Printed 3D products marketplace like ShapeWays for instance. This is a point-of-sale plugin for your customers to examine the 3D object before they hit "add to cart". The STL file and the meta-information come from the server-side. See "Un-intended audience" at the very bottom, for further clarification.
Formats
Supports ASCII and Binary STL files.
Supports OBJ files (beta).
High definition rendering: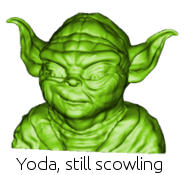 Lightweight 3D Viewer with a Bootstrap based Controller
3 Instant Rendering Modes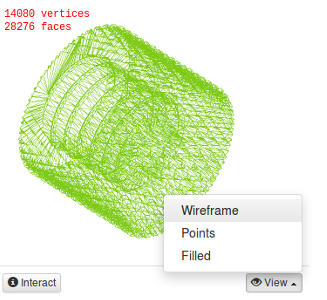 Interactive
And…
Free updates forever
A Demo page is included for newbies
Known issues are dealt with on the Support page

UPDATES
========
Dec 2014 :
Tested rendering of OBJ format 3D files (beta)

Nov 2014 : 
High Definition 3D rendering
Migrated the UI controller to use Bootstrap
Translucent interaction tip overlay onMouseHover 

Un-intended audience
NO, this is not a browse-and-view-and-upload kind of product. That kind of product will have a significantly different workflow than the one this product is meant for. If you want such a product please show you support in the comments section or leave me a PM via
http://codecanyon.net/user/pushkarparanjpe
and I will happily release another product. You may include the keyword "3DPipeline" in it to help me keep a tally easily.